A published writer of more than 200 articles and columns says he is still "trying to be a writer."
After graduating from the University of Baghdad, Dr. Abbas Ali worked as an auditor for a couple years before going to Marshall University for his MBA. His teaching career got its start after he earned his doctorate in Managerial Strategy. His love of writing also pushed him toward a career in education.
"This is fun because, if you love to write, the only way to pursue writing adequately is to teach," Ali said.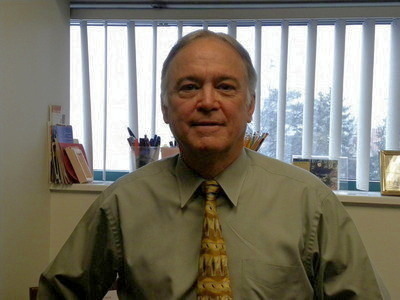 Ali has received the IUP Distinguished Faculty Research Award twice, once in 1994 and again in 2008. He has five projects that he is working on now in conjunction with other Eberly faculty members. The projects are related to business ethics, consumerism, entrepreneurs, corporate responsibility, and managerial qualities and conduct.
When he isn't doing academic research, Ali writes columns on current political issues for local and international papers. He also is the editor of four journals and serves as a member of the editorial board of seven academic journals. He has been an editor for more than twenty-four years.
"I've published seven business books and I have published more than 110 refereed journal articles," he said.
Ali made the connection that brought him to IUP in Kansas, where he worked with Dr. Robert Camp before moving to the state of Indiana to teach at Indiana University, South Bend. Camp's invitation to come to IUP brought Ali to the school in 1989. Ali says the environment of a small-town and the friendly relations among the faculty were important, especially because he hates traffic.
The Management professor says teaching is easy, fun, and keeps you young.
"Teaching is a medium for knowledge transfer, and, for the latter to effectively take place, engaging students in discussion is a must," he said. "Students must participate in the class discussion and debate current issues. Debating issues in Fortune magazine or the Wall Street Journal is imperative to familiarize students with emerging or important organizational and business development. More importantly, it enables students, as future executives,to clearly articulate institutional objectives and policy matters."
Ali will continue to add to his resume the monthly columns and research projects as he continues his love of teaching and writing.
By Alycia King