Undergraduate Admissions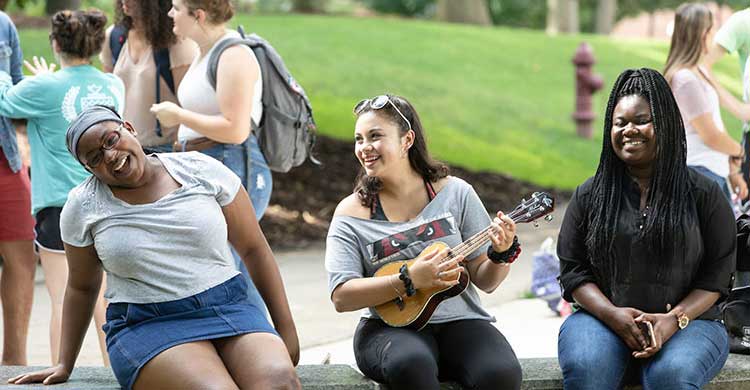 This year has been hard on everyone. We understand. You have made it this far, so don't give up. We are here to help you.
We don't want anything to hold you back from applying, especially SAT testing. That's why we now have SAT-optional criteria for all majors.
In-person and Virtual Visit Options
We have a variety of visit options available. See our visit options.
Why IUP?
Because we believe in you. In all our students. Study hard. Grab opportunities. Need help? No problem. We teach you how to meet the challenges. We'll even teach you teamwork.
Not sure about your major yet? At many colleges, you'd be labeled "undecided" and expected to figure out a major on your own. Here, you are an "explorer," and we are all set to guide you as you seek the major that suits you best with help from Exploratory Studies.
You'll find fun—maybe it's a dance team or ultimate Frisbee. You'll find friends. In class. In clubs. Where you live.
It's four really good years. A degree nobody can ever take away from you. An experience you'd do all over again.
Graduate ready. Start your career. Know you're prepared to handle whatever comes down the road.
Why IUP?
Visit us. You'll see.