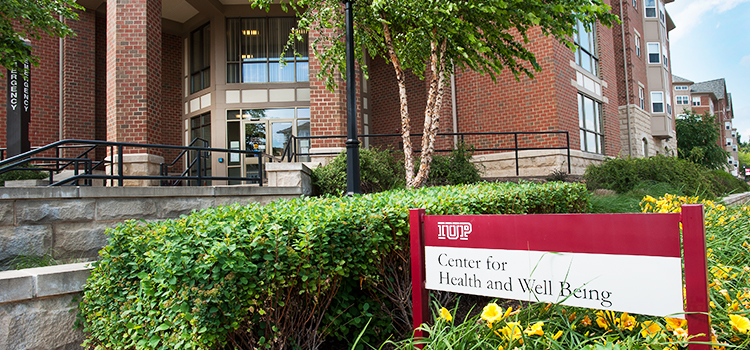 Come check us out and see what the center can do for you!
Weekly newsletter on healthy living
Outreach and educational programs are available 
The Rhonda H. Luckey Center for Health and Well-Being offers a range of services that address the components of total well-being—physical, mental, and emotional—in one convenient location. Our mission is to enhance student academic success and foster a healthy campus environment by providing programs and services that promote individual physical, emotional, and psychosocial well-being.
Need help? Download Where to Turn for Help (pdf).
Need directions? Locate the Center for Health and Well-Being at the Suites on Maple East on the IUP Campus Map or via Google Maps.
Most services provided at the Center for Health and Well-Being are funded by students' Wellness Fees.
View our videos to learn more about our center, or click the department links below.