University Libraries
Our libraries are central to the work of all researchers—faculty, graduate students, and undergraduate students. Researchers can tap into excellent online services, use open or private individual study rooms, and get expert advice and assistance from librarians who are committed to helping researchers find the resources that best fit their needs.
University Libraries
Resources for Student Researchers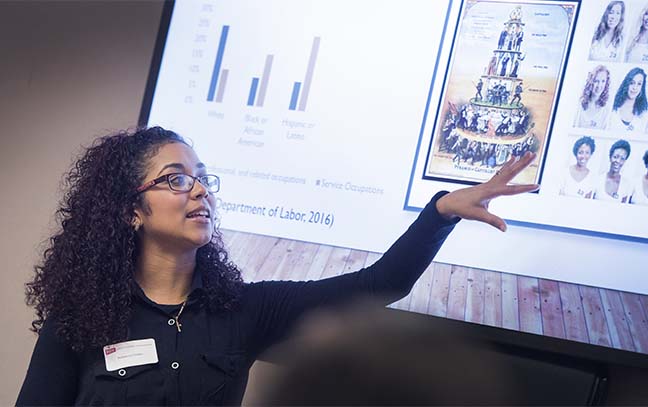 Scholars Forum
All undergraduate and graduate students have an opportunity to present their original research, scholarly activities, and creative endeavors at this annual event. You can discuss your academic achievements with an engaged community of scholars.
Scholars Forum