Why Study in the Cook Honors College?
You'll do things differently at Cook Honors College. There are no tests in our core classes. This shifts the focus from finding the right answer to asking the right questions. We'll read together, write together, and exchange ideas in classrooms where experiences are the foundation of genuine self-knowledge. With classes of about 20 students, you'll evaluate evidence, workshop ideas, and create new understandings of yourself and the world.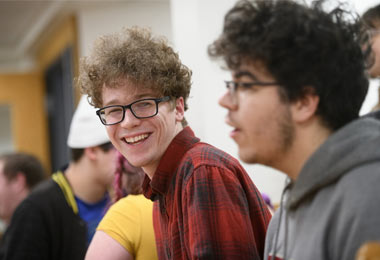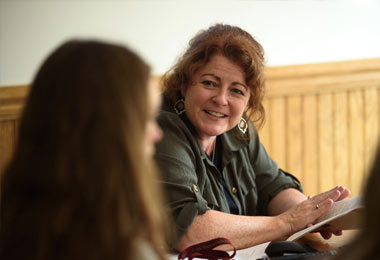 You'll receive support and advising
You'll get the kind of mentorship that makes all the difference. We think going to college is about more than just earning a degree—it's about what happens to the whole of you during these four years of your life. We help you work out a four-year plan that makes the most of this time and places you on your own personal path toward your goals.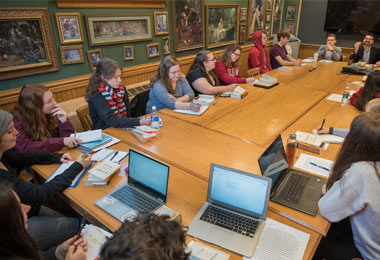 You'll enjoy small class sizes
You'll enjoy the benefits of our selective admissions policy, which limits the number of students in the program (freshman to seniors) to around 400 total. This gives you a big advantage compared to students in other honors college programs that, in some cases, admit more than three times as many students.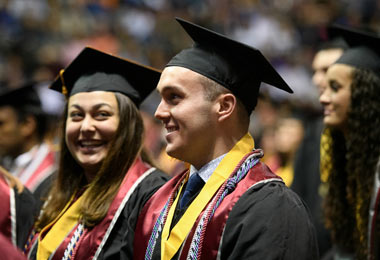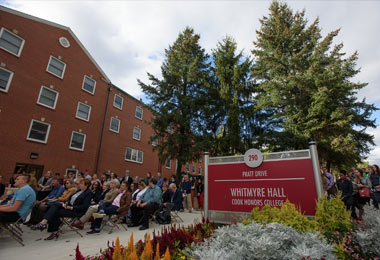 You'll have access to best-value housing
All Honors College freshmen live together in Whitmyre Hall to build friendships and support each other. Whitmyre Hall will be your home at IUP, including cozy lounge areas, a kitchen, a music practice room, a game room, a science resource room, and the central Great Hall. After the first year, you'll still have 24/7 access to Whitmyre regardless of where you live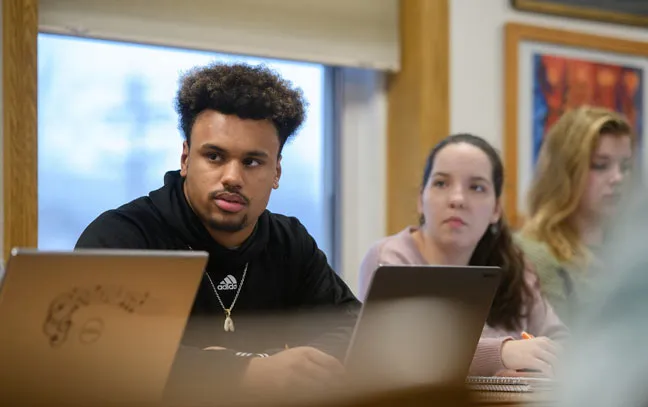 Our Typical Student
At its heart, you'll find the Cook Honors College is a strong, inspiring place because of students like you. Intelligent, dedicated, amazing students choose to come here, year after year, and reject the old-fashioned, stereotypical, stuffy model of higher-level learning for one of openness, scholarly debate, hands-on experiences, service to others, and leading-edge thinking. 
It's not just a matter of welcoming you into "our" community, but rather having you join us as a member of the CHC family. You and your friends in the Cook Honors College build your own dynamic as you come together as a connected, collaborative, accepting group, creating an intellectual climate of your own. 
Our Typical Student