The IUP Difference: Support Your Every Unique Goal
We're here to help you grow, whatever your journey might look like.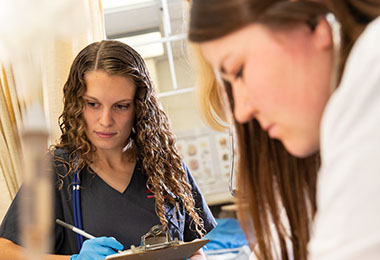 Academic Excellence
As an IUP student, you will grow academically through challinging classes and all the support you need.  You'll work with expert professors who are passionate about sharing that expertise with their students. Experiential learning opportunities, like lab and field work and internships, complement your classroom work.
You'll choose from more than 100 majors, but no matter what you choose, you'll leave IUP equipped for a rewarding career.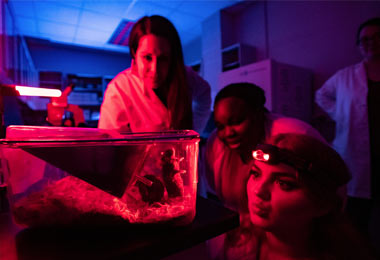 Personalized Resources and Attention
The day you arrive, you will be assigned to a faculty or staff mentor from the IUP Guides program. You'll also have an academic advisor to help you stay on track for your degree. Members of the   Hawks Q&A Center know  the answer to questions from parking passes to registration anytime you need them.
You can get a tutor through the Academic Success Center, or get help  applying for national scholarships through the Undergraduate Research Office.  If you need a counselor to help you work through some things, you can find one at the Center for Health and Well-Being.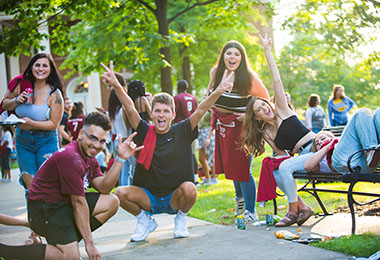 Community
Choose from over 200 student organizations. Check out a Broadway show or rising hip-hop star on campus. And you'll have plenty of athletics opportunities, whether you want to play a varsity sport, play sports for fun, or cheer on our nationally ranked athletics teams.
IUP makes every effort to make every student feel welcome on campus. The Center for Multicultural Student Leadership and Engagement and our LGBTQIA Support office are always there if you need help or just want a safe space.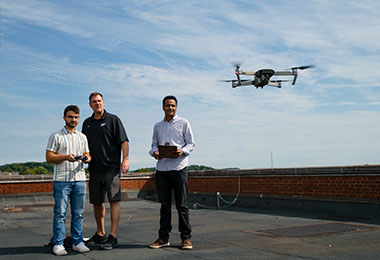 Personal Growth Opportunities
IUP professors bring students into the work they do—from discovering a new dinosaur species to recording new music albums, from exploring more sustainable coffee production to discovering new species of reptiles and frogs in Honduras.
Along the way, they'll become your mentors as you apply what you learn to build your résumé. Through internships, study away options, and hands-on learning, you'll expand your horizons and explore new places.
Affordability
A college education is an investment in your future. We're committed to helping you make it affordable.
There are two parts to making a college education more affordable: costs and financial aid. We strive to support our students in both areas, from a 20% tuition reduction for undergraduate students from anywhere in the United States to automatic scholarship consideration for all admitted students. 93 percent of incoming students in 2021 received renewable merit scholarships.