$7,716
flat tuition rate per year in 2022-23 for PA students
$11,200
flat tuition rate per year starting in fall 2023 for students from outside PA
$15+ million
in scholarships awarded in 2021-22
Affordability: An IUP Priority
The most common reason students shy away from going to college is the cost. At IUP, we're committed to making an education not just affordable, but also a great value. You'll get a world-class education with cost that stack up well to anyone in Pennsylvania:
| | | | | |
| --- | --- | --- | --- | --- |
| | IUP (PA Residents) | IUP (Out-of-State Residents) | Other PA High-Research Universities† | PA Private Colleges‡ |
| Tuition (Per Year) | $7,716 | $11,200 | $42,428 | $35,487 |
| Fees (Per Year) | $3,574 | $4,999 | $1,671 | $1,068 |
| Room and Board (Per Year) | $10,920* | $10,920* | $15,101 | $13,455 |
| Total | $22,210 | $27,119 | $59,209 | $50,011 |
* Including a $1,000 housing scholarship ($500 per semester) for students living on campus in suite-style housing for 2023-24.
† Based on an average of recent data provided by the five other schools that share IUP's High Research Activity designation.
‡ Based on the average of all private, four-year schools in Pennsylvania that have published this information.
Students will also incur other expenses not included on their billing statement that are factored into calculating their cost of attendance. These additional expenses include books, course materials, and supplies estimated at $1,100, personal/miscellaneous expenses estimated at $1,580, transportation expenses ranging from an estimated $500 to $1,500, and estimated federal direct loan fees estimated at $100 (as applicable). For more information on understanding the cost of attendance, please visit Cost of Attendance vs. Your Bill.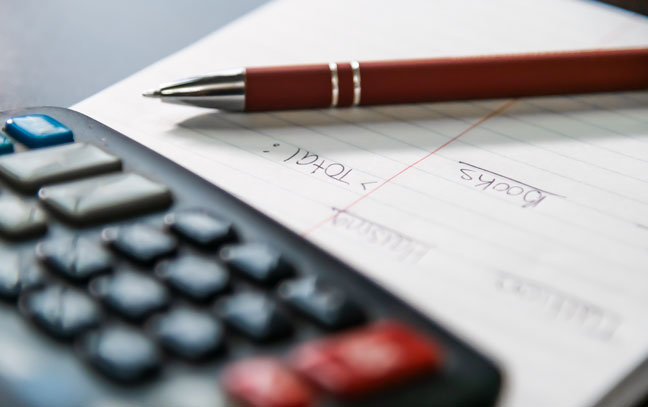 Estimate Tuition and Fees
Estimate your cost to attend IUP, including tuition, fees, and room and board. Use this tool to estimate your costs for an upcoming semester. This is an estimate, not an official bill. Costs and fees are subject to change.
Get Your Cost Estimate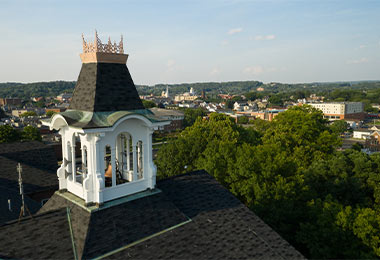 IUP Admissions Scholarships
When applying to IUP, you're automatically considered for one of our four-year renewable scholarships—no additional application required.
The award amounts are determined based on a combination of your high school GPA and SAT/ACT score if you have one. (Remember, an SAT/ACT score isn't required for admission or to be eligible for IUP scholarships, so no worries if you haven't taken them yet.)
IUP Scholarships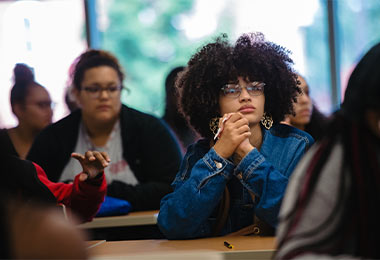 Crimson Scholars Circle
The Crimson Scholars Circle at IUP is designed to help you get ahead. Build relationships, gather information, and get the resources you need, along with a $1,000 scholarship.
Crimson Scholars Circle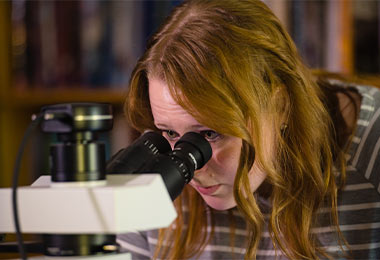 National Achievement Scholarships
Our Undergraduate Research office can help you apply for national merit scholarships, like Fulbright and Goldwater scholarships. We're here to give our students the most competitive preparation possible—a resource you won't often find at state colleges and universities.
National Achievement Scholarships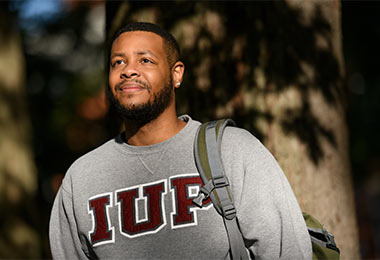 Promising Scholars Program
This competitive scholarship program for Pennsylvania students blends financial support with academic and professional development. Scholarships awarded range from $2,000 to full tuition and are renewable for up to four years.
Promising Scholars Program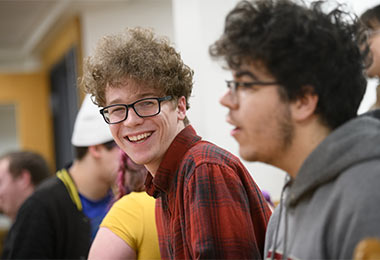 Honors College Scholarships
All students admitted into the Cook Honors College earn four-year, renewable scholarships.
Honors College Scholarships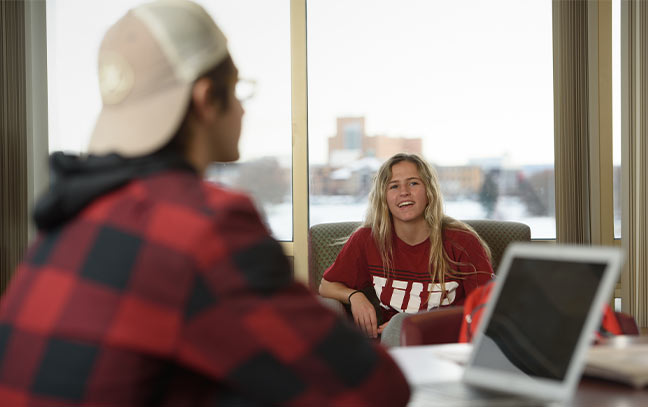 Apply for Financial Aid
The Free Application for Federal Student Aid (FAFSA) is your first step for financial aid. It's used to decide if you qualify for federal grants, loans, and work-study jobs. It also gets you consideration for IUP's need-based grants and scholarships. 
The FAFSA is open for the 2023-24 year. You can fill out the form at studentaid.gov. It's best to submit as early as possible. If you are a Pennsylvania resident, you'll be directed to the PA state financial aid application after completing the FAFSA. 
Make sure to include IUP's code: 003277.
Contact the Financial Aid office if you need any help or have any questions.
Free Application for Federal Student Aid (FAFSA)