Our Suites Just Got Sweeter—Get $1,000 for Living on Campus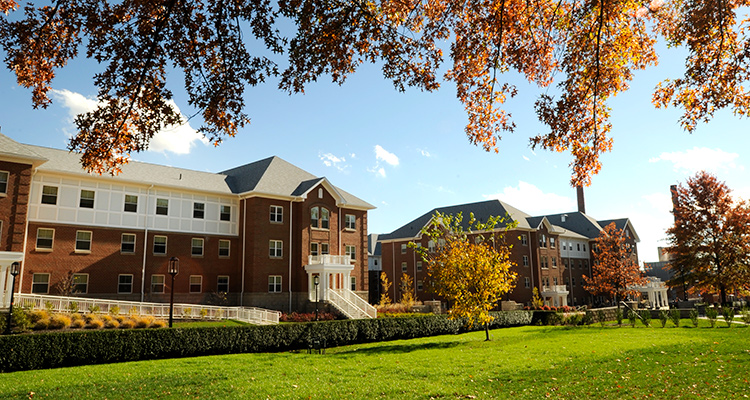 Live in the suites and enjoy the many advantages—like the $1,000* you'll save with our housing scholarship for 2024–25.
To receive the scholarship, continuing students need to sign up by November 30, 2023, and new students need to sign up by May 1, 2024.
Join the community of students living in the heart of campus. It's a smart choice—and now an even better value.
*Available to degree-seeking students living in the suite-style residence halls, Indiana campus only. The money is distributed at $500 per semester.
Six Steps To Sign Up For Housing
Log in to MyIUP
Click on the Campus Services tab
Click on Housing Services
Select Sign up for Housing and Dining
Select Academic year 2024–25

Complete the Housing License Agreement by selecting your suite, building, roommate(s), and meal plan.
Your door to campus life is opening.
Use our easy, flexible system to pick your new home and find a roommate who's a great match.
You'll want to move fast! That's how you get the most options to pick from for roommates and room styles. Don't wait, especially if you want your own room or a specific roommate.
Flexible Sign-ups—Save and Come Back, Change Your Mind
We make it easy and flexible to find your IUP campus home. You can start the process, save your choices, and come back later to finish it or just look at more options.
You can even make changes after you've confirmed and finalized your agreement. You cannot cancel your agreement once you've submitted it, but you can make changes in your room, Living-Learning Community, and roommate selection. Your ability to choose and change your mind on these aspects of your housing for the fall-spring academic year remains open until about mid-summer.
To make a room change or view vacancies after you've already secured housing, you'll want to follow steps 1–4 in the gray box above, then go to the end of the sign-up process, the Housing Summary page. At the bottom of that page, you'll find the section that says "Do you want to change rooms?" Select yes, then continue. Your current room reservation will not be changed until you add a new room to your cart and complete the sign-up process again.
The tips below match the sections of the housing sign-up system. Check them to get behind-the-scenes information that makes signing up even easier.