Putt and Delaney Halls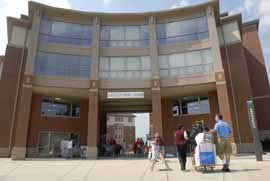 Putt and Delaney halls provide comfortable, attractive, state-of-the-art living facilities for students and also house a variety of academic and student-support offices.
Hall office phone number: 724-357-2270.
Amenity Spaces on the Ground Floors
Putt Hall

IT Support satellite office

Delaney Hall
Applying for Housing
Amenities Include
Laundry room
Game room
Bicycle storage rooms
Television lounge
Cable television service and internet connections (wired and wireless) are available in each room.
Students must provide their own televisions, computers, and cables.
See what Living Learning communities are available in these buildings.
Need to reserve a public space in Putt or Delaney hall? Read the Reserving Public Space in the Suites guide.