Putt and Delaney Halls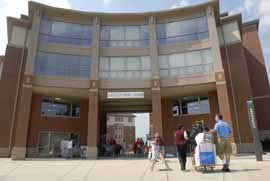 Putt and Delaney halls provide comfortable, attractive, state-of-the-art living facilities for students and also house a variety of academic and student-support offices.
Hall office phone number: 724-357-2270.
Amenity Spaces on the Ground Floors
Putt Hall

IT Support satellite office

Delaney Hall
Applying for Housing
Amenities Include
Need to reserve a public space in Putt or Delaney hall? Read the Reserving Public Space in the Suites guide.