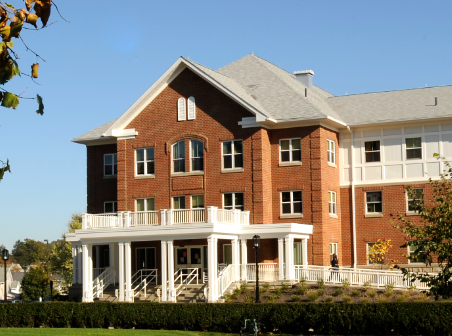 Wallwork Hall is located on Pratt Drive and Grant Street. The building provides comfortable, attractive, state-of-the-art living facilities for students.
The building diagrams (PDF) and different styles of suites (PDF) may help you choose a room when you apply for housing online (on the Campus Services page in MyIUP).
Amenities Include
Laundry rooms on every floor
Game room and tv lounge
Bicycle storage room
Wallwork has public spaces (including a 150-person multipurpose room) that can be reserved.