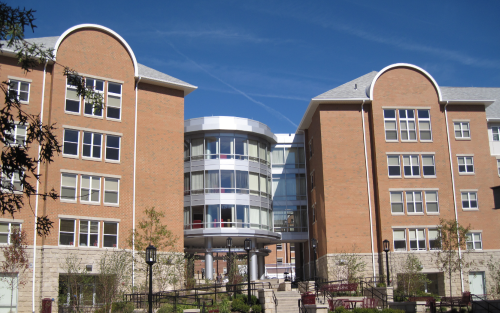 Stephenson Hall is located near along Maple Street across from Suite on Maple East and Ruddock Hall. The building provides comfortable, attractive, state-of-the-art living facilities for students.
Stephenson Hall is close to the Eberly College of Business. Students who are business majors may wish to reside there.
Building Diagrams
The building diagrams (PDF) and different styles of suites (PDF) may help you choose a room when you apply for housing online (on the Campus Services page in MyIUP).
Amenities Include
Laundry rooms on each occupied floor
Game room and tv lounge
Bicycle storage rooms (one in each wing)