Suites on Pratt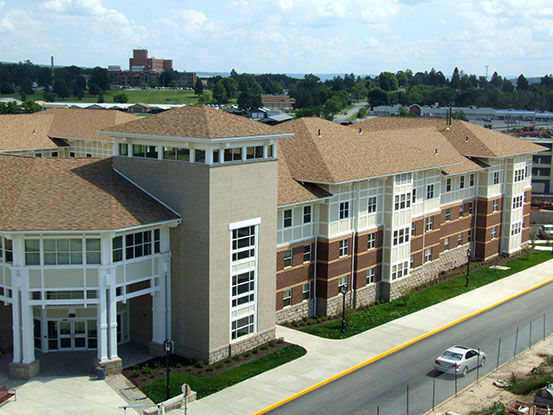 The Suites on Pratt residence hall is located across from Folger Food Court and the Suites on Maple East. The building provides comfortable, attractive, state-of-the-art living facilities for students.
Hall office phone number: 724-357-2386.
Suites on Pratt houses living-learning communities with Leadership themes. This includes an ROTC community.
The building diagrams (PDF) and different styles of suites (PDF) may help you choose a room when you apply for housing online (on the Campus Services page in MyIUP).
Amenities Include
Laundry room
Game room
Bicycle storage room
Television lounge
Cable television service and internet connections (wired and wireless) are available in each room.
Students must provide their own televisions and/or computers and cables.
Need to reserve a public space in Suites on Pratt? Read the Reserving Public Space in the Suites guide.