Centers and Institutes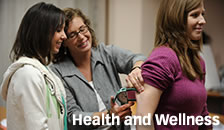 Health and Wellness services include counseling, learning assessments, and nutrition and health screenings.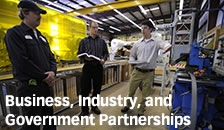 We offer business, industry, and government agencies help with research assistance, business training and consultation, and more.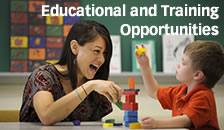 Educational and Training Opportunities are available for children, families, schools, human service agencies, and more.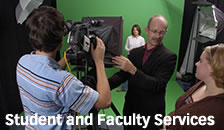 Student and Faculty Services include professional development, research assistance, and real-world experiences.
Our centers and institutes offer a variety of services that are useful to business and industry, the community, government and human service agencies, health care organizations, and educators.
Services available through our centers can assist with everything from psychological assessments and archaeological surveys to training for emergency responders and research assistance.
For IUP, these centers are an opportunity to combine research and public service. Our faculty members utilize their expertise through consultation, technical assistance, and research-related activities. Our students put their skills to work in an applied setting, which complements learning in a traditional classroom and gets them involved in meaningful projects in the community.
Learn more about our centers and institutes by following the links, categorized according to services.
Learn More
To learn how to start or maintain a center or institute or how to find help advertising your center or institute, see Policies, Guidelines, and Procedures.
Annual reports for all centers, institutes, and clinics are available on this site. Also see the following: