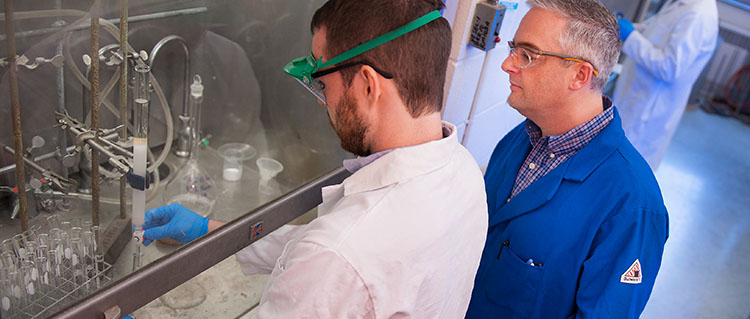 IUP students participate in cutting-edge research, scholarship, and creative discovery this summer through the Undergraduate Summer Opportunity for Applying Research (U-SOAR) program.
The U-SOAR program will run from June 7 to August 16, 2023. The U-SOAR program is open to IUP undergraduate students in all disciplines who are engaged in original inquiry-based research, scholarship, and creative endeavors. In-person and hybrid options are available this year. U-SOAR is one of only a few university summer research programs with participants from across colleges and majors! We encourage students from diverse backgrounds to participate and learn about similarities in creative processes across disciplines. Students must have an overall GPA above 2.0 to participate.
Benefits of U-SOAR
Work directly with your faculty mentor on original scholarship

Receive a competitive summer stipend to support your research

Gain experience in your discipline through hands-on research

Participate in a structured research-oriented environment to guide creative discovery

Engage in networking and professional development opportunities

Increase your confidence presenting in a research symposium

Learn data analysis and effective presentations skills

Improve your chances of applying to graduate school or for employment

Create a well-rounded résumé

Review the Program Event Information.
Complete the U-SOAR program application by April 14 to participate in the summer 2023 program.
For more information on the U-SOAR program, contact:
Director of Undergraduate Research
210 South Tenth Street
Stright Hall 103
undergrad-research@iup.edu 
Frequently Asked Questions