Ryan Mostyn '09
Marketing Major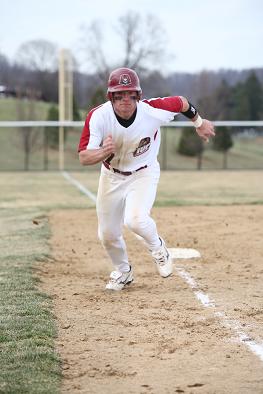 "The Eberly College of Business and Information Technology exemplifies every quality that a student could be looking for in an educational experience. It is a state-of-the-art facility that has a faculty and staff that works willingly and diligently with the students."
IUP baseball player Ryan Mostyn has been named a recipient of the Pennsylvania State Athletic Conference Top Ten award for the spring sports season, marking the second straight year he has been recognized for his athletic and academic accomplishments by PSAC sports information directors. The spring Top Ten award covers the sports of baseball, softball, outdoor track and field, golf, lacrosse, and tennis and is presented to five men and five women. Mostyn is now a candidate for the Pete Nevins Scholar-Athlete of the Year award, given annually to one man and one woman among the PSAC Top Ten winners from the fall, winter, and spring.
Mostyn, who earned his degree in business marketing last month, finished his academic career with a grade point average of 3.92 and earned a 4.0 GPA in five of his eight semesters. In April, he was named the IUP Male Scholar-Athlete of the Year. Mostyn served as team captain his junior and senior seasons. He was a member of the Student-Athlete Advisory Committee, attended the 2008 NCAA National Student-Athlete Leadership Development Conference in Orlando, and is featured prominently among the top students in the Eberly College of Business.
Among Mostyn's community service projects include work with the Hearts for the Hungry, United Way events at the Indiana Regional Medical Center and Caf 701, Indi Kids Day of Play, Juvenile Diabetes Research Foundation Walk, IUP baseball camps, and Co-op Store promotions at home football games.