Erica Croce '09
Marketing Major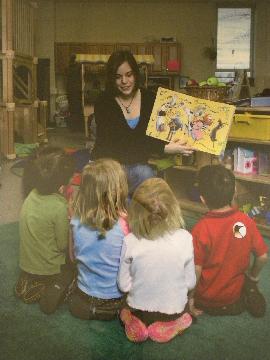 Erica Croce graduated from IUP summa cum laude in May 2009 with a Bachelor of Science degree in Marketing and a minor in French.

While a student at IUP, Erica was heavily involved with the American Cancer Society and IUP's chapter of Circle K International and rose to the position of Center Division lieutenant governor. Because of her work with the American Cancer Society, she was chosen to be one of the first cochairs for IUP's Relay for Life in 2008 and again in 2009. Erica was also a member of the Student Marketing Association and employed at the Phonathon.

Erica currently resides in her hometown of Annville, Pa., and is working as the development coordinator for the Center for Independent Living of Central Pennsylvania. However, she tries to remain involved with her alma mater and returns to visit whenever she has an opportunity.

Erica is currently a program coordinator for the PA Breast Cancer Coalition in Lebanon, PA (as of Spring 2014).