Jessica Taylor `09
Business Education and Spanish Education Major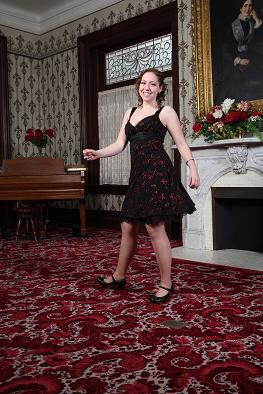 "Eberly College of Business prepared me to become a participant in the global economy by providing me the skills and knowledge to keep up with technology, manage financial matters, and understand the workings of business, which makes the world run nowadays. Now that I've graduated, I can thank ECB for the opportunities I've been given to apply my skills and succeed."

Jessica Taylor lives in the northern suburbs of Pittsburgh. She attended Fox Chapel Area School district and graduated in 2004. When she came to IUP, she only intended to major in Business Education; however, after testing into an advanced Spanish class, she decided to add a second degree in Spanish Education. Although the degrees are not exactly complementary, they both helped her grow and become a great teacher in different ways.

During her five years at IUP, Taylor studied abroad twicethe first time to Costa Rica for one month, and the second time to Spain for five months. Both experiences were priceless. After returning from Spain, she became vice president of Pi Omega Pi, a business education honors fraternity; continued playing Ultimate Frisbee for one final semester; and began to coordinate a middle school Spanish club in Marion Center. In her final year, she began to learn Latin dance with the newly-created dance group Ritmo Latino.

Taylor also attended several professional conferences and even presented at the National Business Educator Association annual convention in Chicago in April 2009. She graduated in May 2009 with a Bachelor of Science degree in Business Education, a Bachelor of Science degree in Spanish Education, and a minor with honors track in Educational Psychology.

Jessica Taylor is currently an Elementary Spanish Teacher at Fox Chapel Area High School in Pittsburgh, Pennsylvania (as of Fall 2013).