IUP held the NSA/NSF-sponsored GenCyber summer camp in Pennsylvania in June 2018. Over 50 students and teachers participated in this camp and learned valuable lessons in cybersecurity practices. The camp addressed essential security concepts through hands-on activities, challenging projects, and guest lectures by leaders of industry.
Below are participation advantages, camp materials, and information related to curriculum and modules. Please visit the current IUP GenCyber page for information on current programs.
Camp Documents and Photos
Student Flyer | Teacher Flyer | Brochure | Schedule | Photo Gallery
Combination Camp (Middle and High School Teachers and Students)
Camp Dates: June 18-22, 2018
Combination camp's focus was on the fundamentals of cybersecurity and safe online behavior.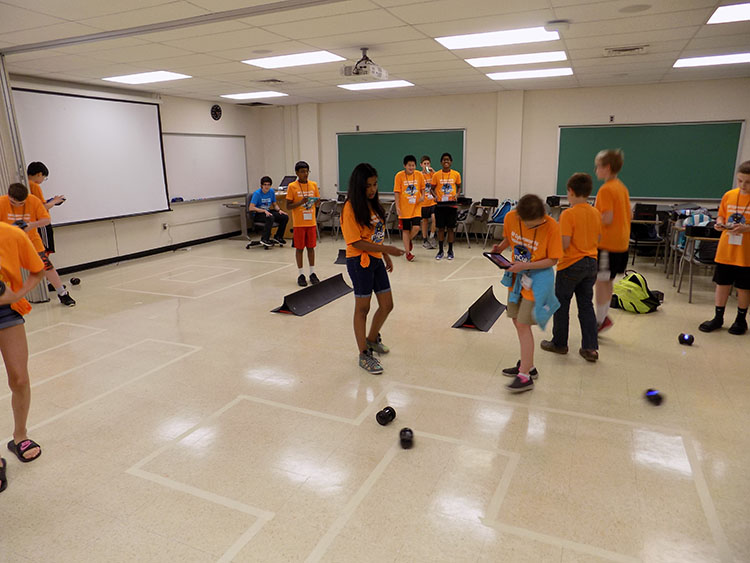 2018 GenCyber Ollie Robot Programming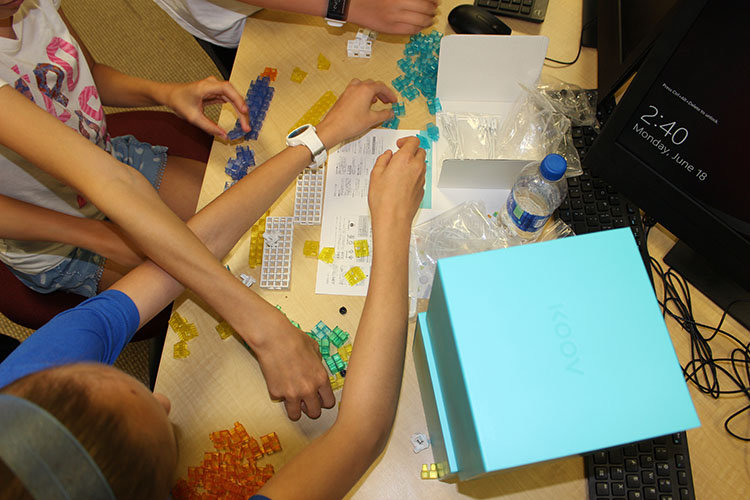 2018 Gencyber Koov Activity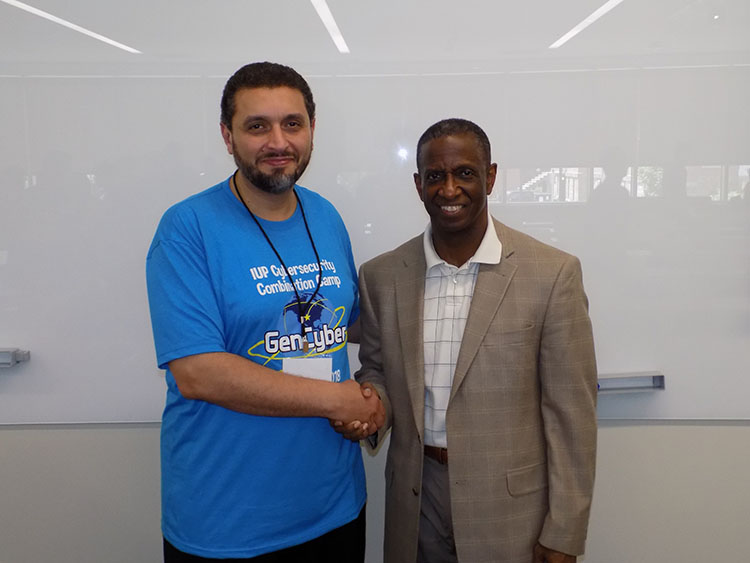 2018 GenCyber Guest Speaker Rear Admiral Hayes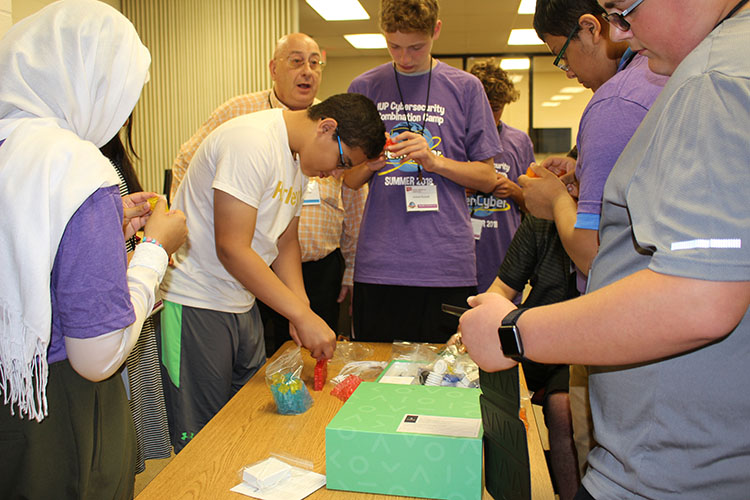 2018 GenCyber Robot Programming with KOOV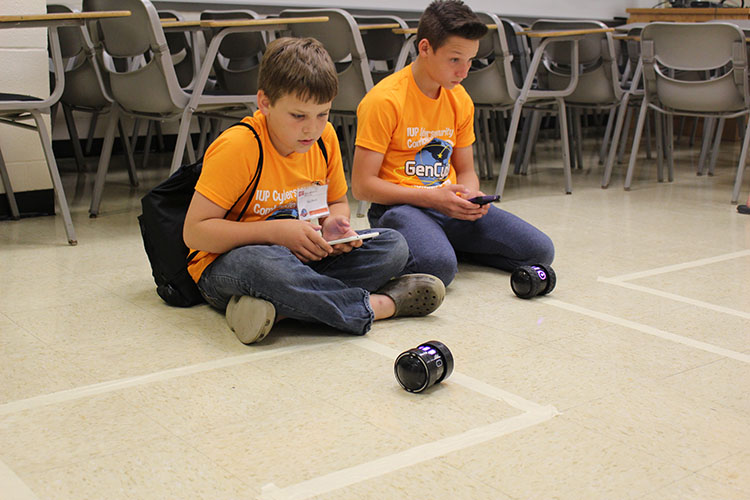 2018 GenCyber Ollie Robot Activity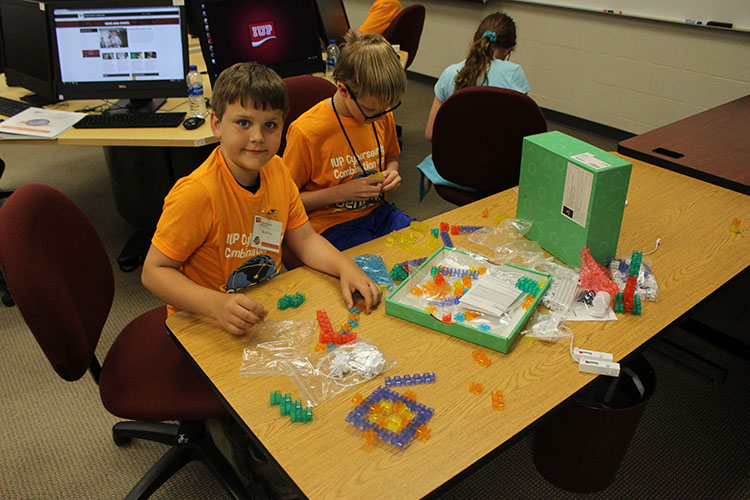 2018 GenCyber Middle school Activity
Cybersecurity First Principles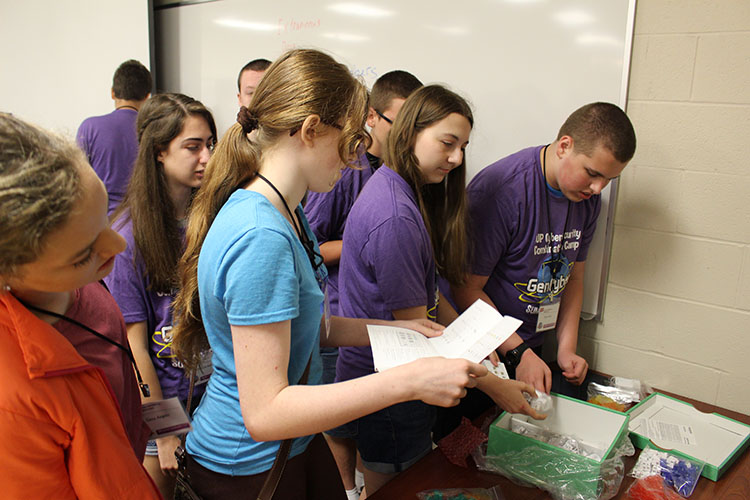 2018 GenCyber High School Activity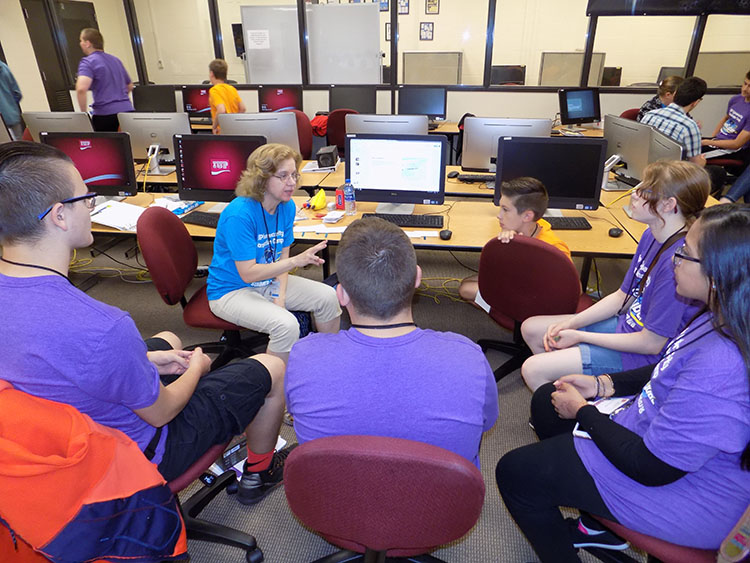 GenCyber 2018 Group Lesson
Participation Advantages: Combination Camp
The camp was offered at NO cost to participants.
Free lunch and afternoon snacks were provided.
Teacher Participation:
$500 stipend was awarded to every participant.
Act 48 credits were given.
Mileage reimbursement was available for teachers who commute to the camp for 10 miles or more.
Multidisciplinary cybersecurity teaching knowledge, skills, and modules were offered to be used in teachers' classrooms.
Student Participation:
ASphero Ollie Robot was awarded to each participant.
Instructions and mentorship from IUP faculty and other security experts.
Participants gain valuable knowledge and skills that prepare them to pursue a very promising and growing career field.