IUP GenCyber
Images above are from the summer 2022 IUP GenCyber program
IUP GenCyber Summer 2022 Program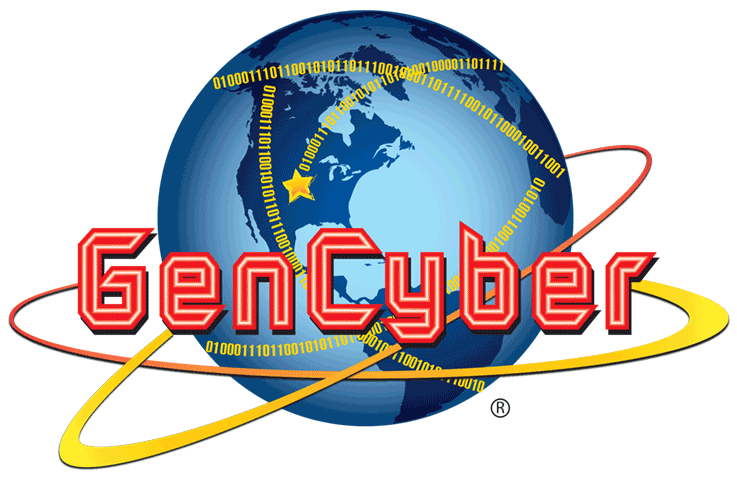 GenCyber is a national initiative that is supported by the National Science Foundation and the National Security Agency. This program has the following goals:
Ignite, sustain, and increase awareness of K-12 cybersecurity content and cybersecurity postsecondary and career opportunities for participants through year-round engagement;

Increase student diversity in cybersecurity college and career readiness pathways at the K-12 level; and

Facilitate teacher readiness within a teacher learning community to learn, develop, and deliver cybersecurity content for the K-12 classroom in collaboration with other nationwide initiatives
Previous Camps Information
The Funded Grant
Under the leadership of professor Waleed Farag, IUP, along with a group of national universities, has been awarded funding to run the GenCyber program in summer 2022 for the seventh year in a row. This year, the camp is open to middle and high school students. It will address essential security concepts with an interesting, novel approach to strengthen interest in cybersecurity among middle and high school students in western Pennsylvania and beyond.
Project Summary
This project will host one free (no cost to participants), five-day online camp in summer 2022. The program will include pre-camp activity days in spring 2022 and post-camp activities in fall 2022. Instruction will be delivered by a team of professors and instructors with varied backgrounds who have established expertise in cybersecurity teaching and research. The camp will provide engaging instruction, group activities, structured discovery, hands-on laboratory experiences, and informal instruction to both individual and combined groups of participants. Upon completion of the camp, participants will have a strong understanding of cybersecurity in addition to mastering basic skills that can help them be safer online.
Advanced Camp (Middle and High School Students)
Our advanced summer camp will be held virtually (via Zoom), June 13-17, 2022 (daily schedule from 9:00 a.m.–3:30 p.m.)
Accepted camps will commit to participating in two online pre-camp activity days (March 26 and May 7, 2022) and an online post-camp activity day on September 10 (daily schedule from 9:00 a.m.–3:00 p.m.)
Students must be entering grade 7 or higher in fall 2022 to be eligible to apply
Student online application: Application is now close.
Accepted campers were notified in early spring 2022 and confirmed participation and committed to attend the entire camp and its pre/post activities.
Applicants in the waiting list will be contacted if a vacant spot becomes available.
All accepted campers have full access to the online course on D2L which includes detailed program modules and comprehensive set of cybersecurity resources.
Campus Maps
IUP Buildings and Parking Maps
Questions
If you have any questions, please send an email to gen-cyber@iup.edu.
Or, contact the grant principal investigator:
Waleed Farag
Director, IUP Institute for Cybersecurity and Professor of Computer Science
Phone: 724-357-2608
Fax: 724-357-7908