Undergraduate Programs in Biology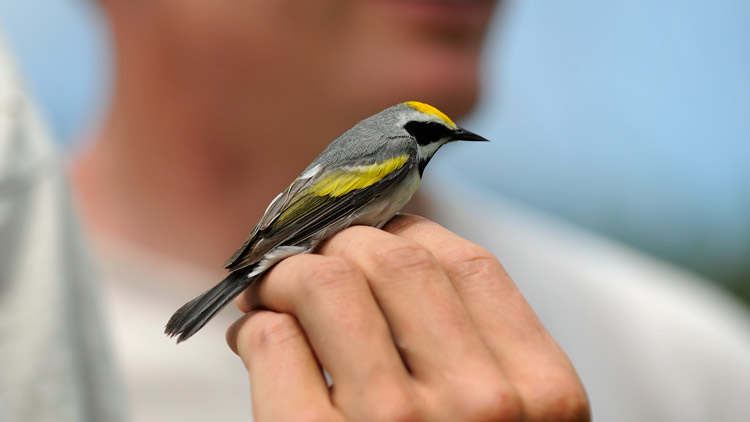 Discover the Secrets of Life on Earth: Study Biology
You are drawn to the study of biology because you are fascinated by all living systems. Their interrelationships hold the secrets to life. By understanding the natural world, you gain the knowledge needed to understand and improve our role in the biosphere.
Biology is a broad area of science that has a wide range of professional and vocational applications, including graduate studies and related medical fields. By including chemistry, mathematics, and physics in your coursework, IUP gives you the tools needed to seek a career in industry, government, healthcare, business, finance, or even the world of art.
Why Biology?
Your study of all living things, the similarities and differences, gives you the capability to help society survive. Your knowledge may be the key to finding new ways to solve problems, provide food, improve the environment, or discover cures for humanity's battle with disease.
The World Needs Biology Majors
The study of biology profoundly touches each and every one of us every day of our lives. You become an invaluable resource once you understand and can communicate how animals, plants, and the human body function and interact.
Expected Outcomes with a Degree in Biology
The IUP Biology tracks are designed to provide direction and focus in a field that provides countless opportunities for graduates. If you have the skill and inclination, honors tracks will allow you to move forward faster. And funding is available for student research projects that may lead to a chance to present your findings at professional events off campus. Your academic life blends with your professional aspirations.
Partner with a professor for a field research project and help write the presentation.
Adjust your study track as you learn more about your strengths and true interests.
Develop a strong, independent work ethic that will stay with you throughout your professional career.
The IUP professors are seasoned, experienced educators. They know the study is rigorous and will help you meet the demands of coursework.
The IUP Difference
Real research. Professors encourage you to choose research projects that have the potential to impact society. Often these projects lead to professional publishing and presentation opportunities in the area of your growing expertise.
Research abroad. IUP professors organize international field research projects that may take you to distant lands. The opportunity broadens your academic and cultural grasp of biology.
Honors program. You'll advance quickly when you enter our honors program. You'll be responsible for activities similar to a master's program, such as writing a thesis and seeking funding for a research project. This is a first-class graduate experience at the undergraduate level.