Graduate Biology Programs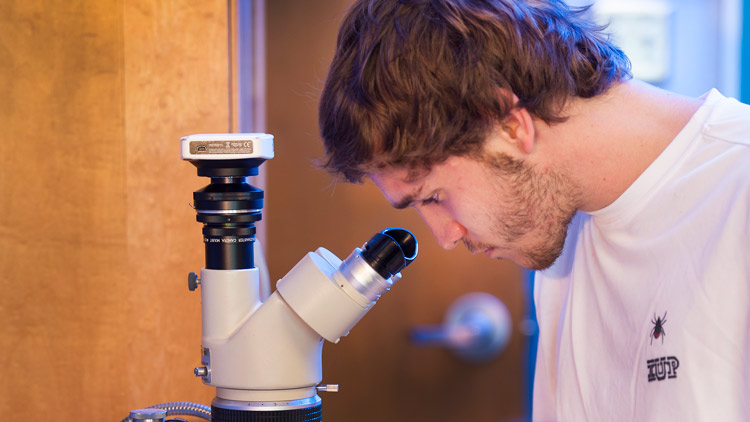 Expanding your career opportunities is an inherent part of IUP graduate biology studies. Many destinations await you in medicine, private industry, government, and higher education. Your MS experience may also provide a ladder to doctoral studies.
Grow your capacity for knowledge with independent research and presentations while keeping an eye on your ultimate goal. Choose among four main areas of engagement: ecology and conservation biology, organismal biology and physiology, cell and molecular biology, and science education.
The MS in Biology allows you to prepare for a PhD program, acceptance to a medical, dental, or veterinary school, or employment in the public or private sector. Your graduate degree will also train you for an academic career or jobs that are expanding in the workforce, according to the U.S. Bureau of Labor Statistics.