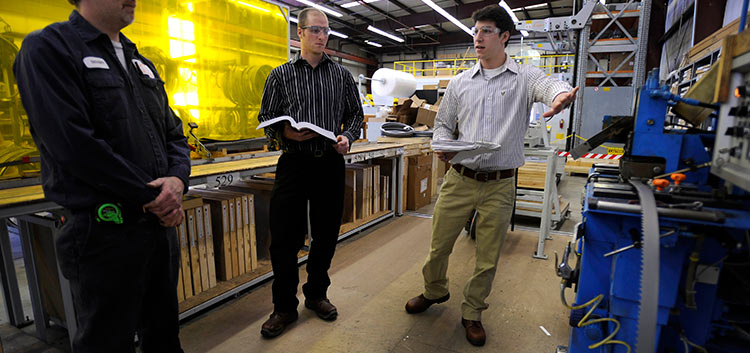 Experiences make yourrsum pop. They give you an edge. All majors can benefit from an internship, whether it's for credit or just experience. You may also want to consider studying abroad. It adds a world view to any field. Tap into your adventurous spirit and explore somewhere new.
Show what you can do. Gain actual work experience. Build connections and skills that open up job opportunities. Regardless of whether your major requires an internship, seek out opportunities to do one. It makes you stand out. It gives you workplace references who have seen you in action. It's an excellent first step for networking into that first job.
Where do our students intern? Everywhere. Talk to your advisor or professors in your major for leads on great locations and tips on approaching new places. It doesn't have to be full-time to give your rsum a boost. The Career and Professional Development Center can guide you through the process.
More Information on Internships
Nearly 60 percent of IUP seniors surveyed said they had completed an internship, practicum, field experience, co-op, or clinical assignment.
Around 50 organizations attend IUP's Summer Job and Internship Fair, which showcases opportunities available.

Studying abroad changes how you see the world. You learn first-hand what it's like to be there. You meet people and experience new things that inform your perspective.
Whether it's an overseas trip to perform music in the Czech Republic, make a video documentary of scientists on a ship off the coast of Alaska, or study lemurs in Madagascarall opportunities IUP students have hadthe trip can be an expansion of your major.
You can also spend a semester studying abroad through the National Student Exchange or through other programs. A student recently spent a semester as a college student in China through this kind of exchange.
Learn more about your options through the International Education Office, and be ready to share a good travel story at your job interviews.