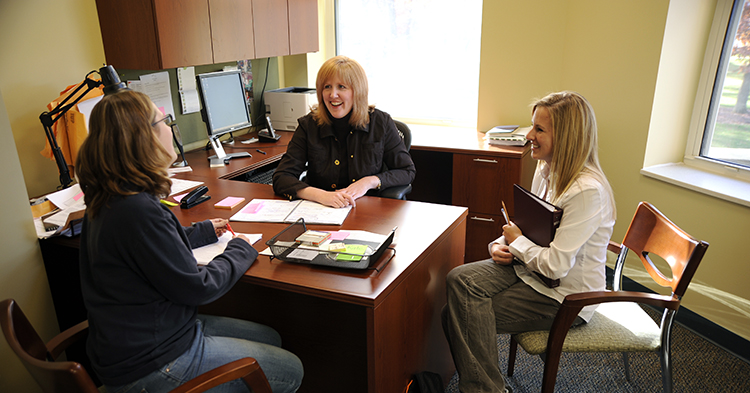 You can get a head start on graduate school by applying for early admission to many of IUP's graduate programs during your junior year in college. Earn your bachelor's and master's degree in as little as five years, saving you time and money.

How Early Admission Works
In our Early Admissions program, you can begin to earn your master's while still working toward your bachelor's degree. Once you have earned at least 15 credits in your major and 60 credits overall, while maintaining a 3.0 GPA, you can apply for Early Admission to an IUP graduate program. As a current IUP undergraduate student, your graduate application fee of $50 can be waived using the code GFM.
Once accepted into your master's program of choice, you can use up to 40 percent of your graduate classes to satisfy the requirements of your undergraduate degree. Because these classes count toward both, you can finish your bachelor's and master's degree in less time.
Visit the How To Apply for Early Admission to Graduate Programs page to see what master's degree programs are currently accepting early admission applications from qualifying IUP students.
Application Process and Financial Aid
You can take advantage of Early Graduate Admission during the second half of your junior year. As a prospective undergraduate student, there's nothing you need to do now.
Take advantage of the program to accelerate your academic journey.Learn how it can affect your financial aid and get information on how to apply for Early Admissions Graduate Programs.