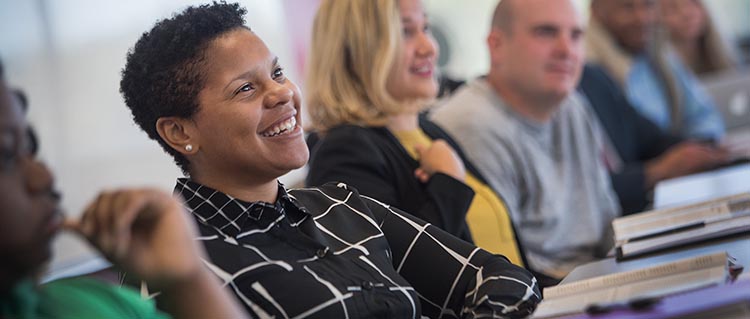 Congratulations on your acceptance to IUP!
When you earn a graduate-level degree, you broaden your perspective. Your credentials set you apart from others. You position yourself for challenges, and you can do more to improve yourself and the world around you. You're in and ready to go for more, here's what you need to know to get started.
First Things First
Activate your IUP network account.*
You will need your University ID, birth date, and personal email address to activate your account. Your network account will allow you access to the IUP server.

Set up your IUP email and MyIUP accounts.*
Use our Student Technology Guide for assistance navigating the technology available to you. Once your email has been activated, you'll want to check it regularly for important university communications. Please note that when activating your IUP accounts, you'll be prompted to register two-factor authentication with Duo. This service is used university-wide to ensure account security.

Introduce yourself to your coordinator if you haven't already. Talk about advising, registering for classes, potential assistantships, and other next steps. Your program coordinator will be a resource for information on your specific degree program. Other university or admissions questions are can directed to graduate-admissions@iup.edu.

Verify that you have submitted all required documents.
Contact graduate admissions with questions regarding any outstanding documents. If the documents have not been received by the start of your application term, a hold will be placed on future terms.

Admitted International Students
The Office of International Education supports all international students and scholars during their time at IUP. Learn more about obtaining a student visa, airport transportation, housing, bringing family, and more.
Financial Aid
Preparing for School
*Current IUP students have already completed these steps and will not need to repeat them.