How to Apply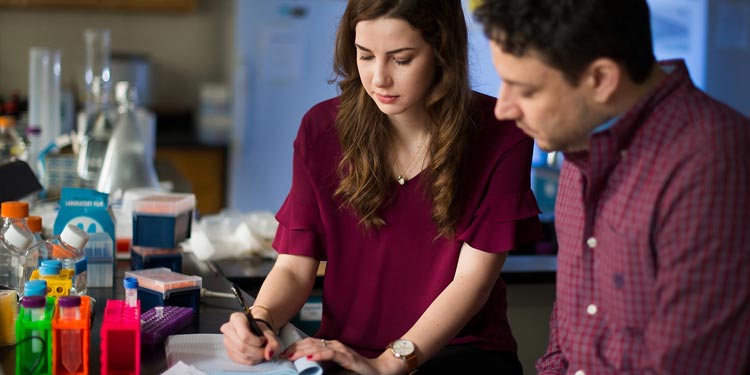 You're ready to go for more. Take the first step.
It's time to get serious. You've heard about our graduate programs and know about our expert professors. Now, take the steps you need to become a master's, doctoral, or graduate certificate student at IUP.
Create your admissions profile.

Complete the online application in your profile.

Pay the $50 application fee. Heads-up: your additional required items, like your goal statement and letters of recommendation, only become visible once you pay the fee.

Upload your additional application requirements.
Apply Online
Current IUP Students
Good news! You can waive your $50 app fee by entering the promo code GFM. You also won't need your IUP transcripts for the application.
The Documents You'll Need for Your Application
Your degree of choice may have some program-specific requirements to familiarize yourself with. For students outside the US, our international student requirements become a must-read.
The coordinator for your program will review your application once we've received all your documents. You can log on to your admissions profile at any time to check the status of your application. Once we make an admissions decision, you'll also hear from us by email and mail.
All materials submitted in support of your application become property of IUP. The university scans documents into an electronic application file and destroys the paper copy shortly after. We are unable to return any original or official documents to students.
Notice of Availability—Annual Security and Fire Safety Report: IUP is committed to assisting all members of the community in providing their own safety and security. The Annual Security and Fire Safety Report contains three years of campus crime and fire statistics, certain campus security and fire policy statements, as well as statistics for public areas immediately adjacent to campus as required by the Jeanne Clery Act. Hard copies of the Annual Security and Fire Safety Report for all of the IUP campuses are available at the University Police office during regular business hours. An online copy is available on IUP's Police website.