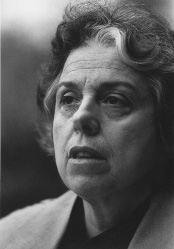 Rosaly DeMaios Roffman, internationally acclaimed poet and writer, taught literature and creative writing in the English Department at Indiana University of Pennsylvania between 1967 and 2003 and founded the Myth/Folklore Studies Center there. She is the recipient of numerous prestigious awards, including a Distinguished Faculty Award in the Arts from Indiana University of Pennsylvania, a Witter-Bynner Foundation award, a National Endowment for the Arts grant, and fellowships at the Cummington School of the Arts, the Vermont Studio Arts Colony, and the Edward Albee Inter-arts/Writing Center. She continues to travel the world offering poetry readings and writing and contributing in other ways to a wide variety of creative art activities. Her vast writing includes the prize-winning Life on the Line: Selections on Words and Healing, Going to Bed Whole, Tottering Palaces, The Approximate Message, and In the Fall of the Sparrows. She has read her poems in Ireland, Greece, and Spain and at three World Congresses of Poets, and has authored and edited numerous publications in journals, magazines, and anthologies, including Aresteia, a myth journal, and her poems have been translated into Slovak, Spanish, Japanese,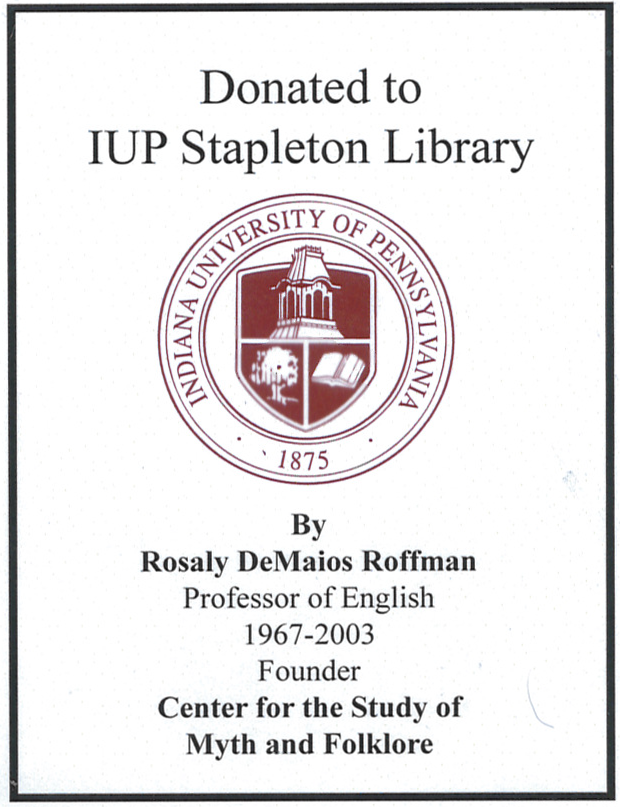 and Mandarin.

Professor Roffman was invited to donate her papers to the IUP Special Collections and Archives in 1998. The collection contains teaching materials, professional activities, correspondence, biographical information, collaborative projects, publications, literature, myth, research material on George Orwell (1903-1950), M.C. Richards (1916-1999), Ladino and Sephardic Poetry, photographs, audio/visual material, Roffman reviews of literature, and oversized material. The collection is organized into fifteen series (for details of each series in the collection, please visit Special Collections and Archives).

In addition, Professor Roffman donated a substantial collection to the library to support the Center for the Study of Myth and Folklore.