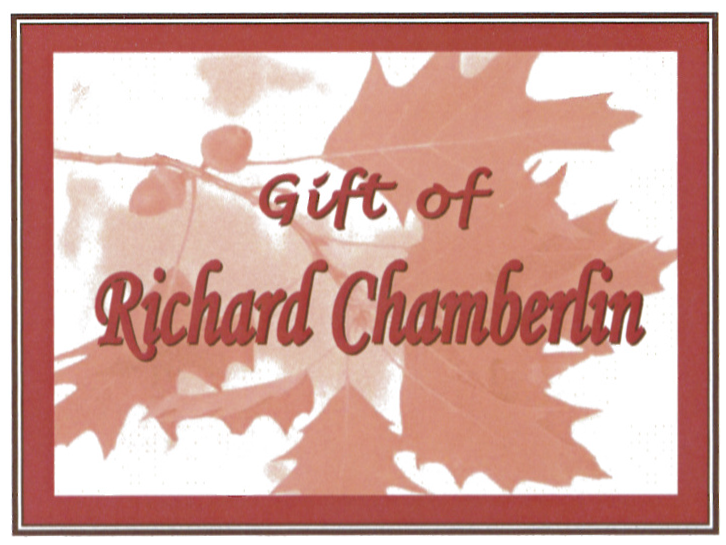 Richard Chamberlin (August 9, 1935-December 8, 2014) was born in Great Barrington, Maryland. He attended New Marlboro Central High School then continued his education at Northeastern University where he earned his Bachelor of Arts in 1958. He then went on to earn two Master of Arts degrees at Michigan State University in 1962 and University of Denver in 1963.
In 1967, Chamberlin joined the IUP Libraries as a faculty member in the Media Resources Department. He also served as chairman of the University Senate. Chamberlin retired in 1992.
Chamberlin was very happy and proud to serve the university during these times. Since his retirement, Chamberlin has donated over 1,000 books to the IUP Libraries, and following his death had all memorial contributions directed to the Foundation for IUP.