Dr. Irwin Marcus Book Collection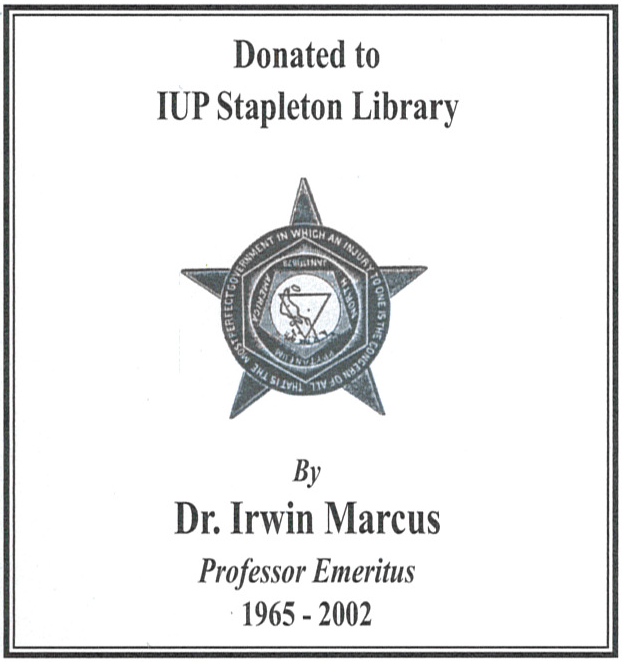 Irwin Marcus (November 19, 1935-March 31, 2016) was a professor of history at Indiana University of Pennsylvania from 1969 to 2005. He earned his BA in Economics from Penn State University and his MA and PhD in History from Lehigh University. He was married to Elizabeth Ricketts, professor of history at IUP.
The Irwin M. Marcus Collection not only represents Marcus' career as a history professor at IUP from 1969 to 2005, but also his research into labor history, coal culture, and the steel industry in western Pennsylvania.