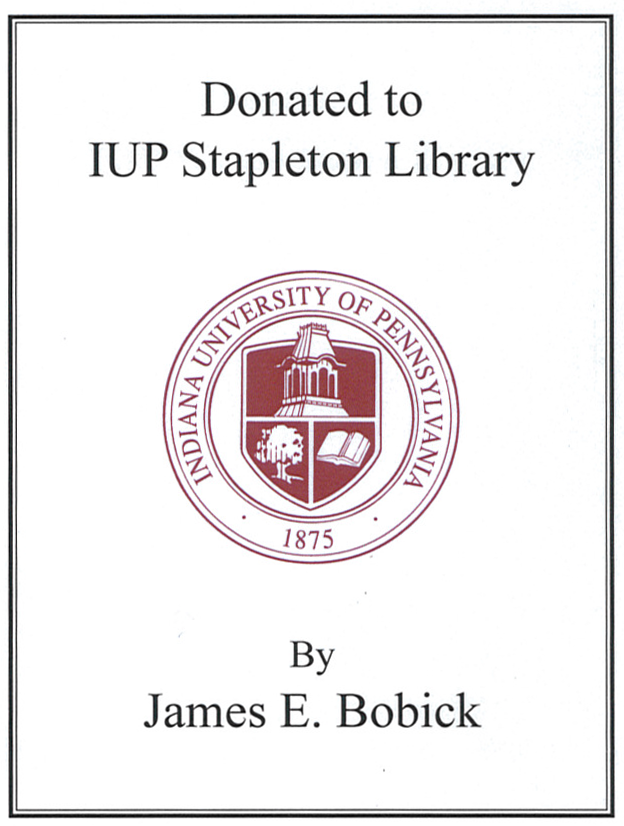 James E. Bobick, born June 7, 1943, has been a continuous donor and loyal supporter of the IUP Libraries and has donated over 1,000 books in the past decade. Bobick, an alumnus of the Class of 1965, earned his master's degree in both biology and library science.
Bobick continued his success through positions at the Carnegie Library of Pittsburgh Main as the head of the Science and Technology Department, from which he retired in 2004 after working there for 16 years. He also was a visiting lecturer for the science resources course in the School of Information Sciences at the University of Pittsburgh.
In 2009, Bobick donated books to IUP Libraries in memory of late biology professor Francis Liegey. He is the co-author of five booksThe Handy Biology Answer Book, The Handy Anatomy Answer Book, The Handy Science Answer Book, The Handy Technology Answer Book and Science and Technology Resources: A Guide for Information Professionals and Researchersalong with fellow authors Naoi Balaban, Sandra Bobick, Laurel Roberts, and G. Lynn Berard.
Bobick's gifts to the IUP Libraries continue to enhance and improve our collection and will be enjoyed for many years to come. Bobick and his wife currently reside in Pittsburgh, Pennsylvania.