Have you wondered what you can do with a degree in English?
How about one in Physics or Psychology?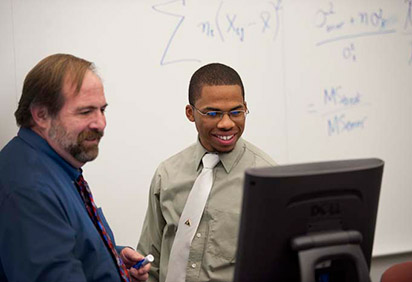 ADVISOR WITH AN OPEN DOOR: Sultan Magruder '12, now a doctoral student in Counseling Psychology at Oklahoma State University, describes his IUP advisor, professor John Mills, as a mentor and friend who helped him find the direction for his research.
The What You Can Do With Your Degree pages feature interviews with recent IUP graduates and suggestions on which professions work best with which degree. Check them out!