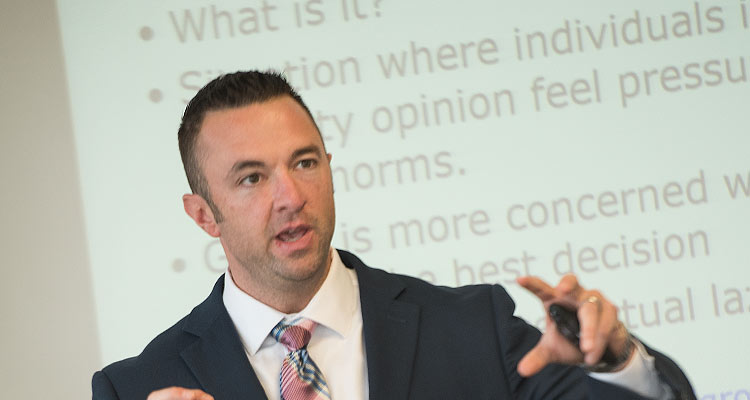 Our MBA Degree: The Power to Move You Ahead
Expand your professional options—move up within your field, or take your career in a new direction—as an MBA graduate.
Your Eberly MBA degree demonstrates to companies that you are committed to professionalism in the field of management. Our accreditation by the Association to Advance Collegiate Schools of Business is highly respected in the workforce, strengthening your credentials.
Our MBA program has a long tradition of training individuals for successful careers in business, and our MBA graduates form a strong alumni network.
You'll find that an MBA salary, when balanced against the cost of our MBA degree, is a smart bottom line. Combine that bottom line with the knowledge, training, experiences, and networks you gain, and it's a business-savvy investment.
What Can I Do with an MBA?
With an MBA, you can advance in a wide range of industries and economic sectors. Our graduates hold upper management positions in major corporations and consultancies around the world. Here are just some of the MBA jobs an MBA graduate may be interested in:
Advertising executive
Investment banking executive
Insurance and risk management specialist
Business manager
Operations manager
Supply chain manager
Systems analyst
Accountant
Credit analyst
Corporate communications manager
Corporate recruiter
Executive recruiter
Finance officer, manager, or analyst
Customer relations manager
Human Resources director or manager
Management analyst
Management consultant
Marketing director or manager
Marketing research analyst
PR specialist
Product manager