Accounting and Finance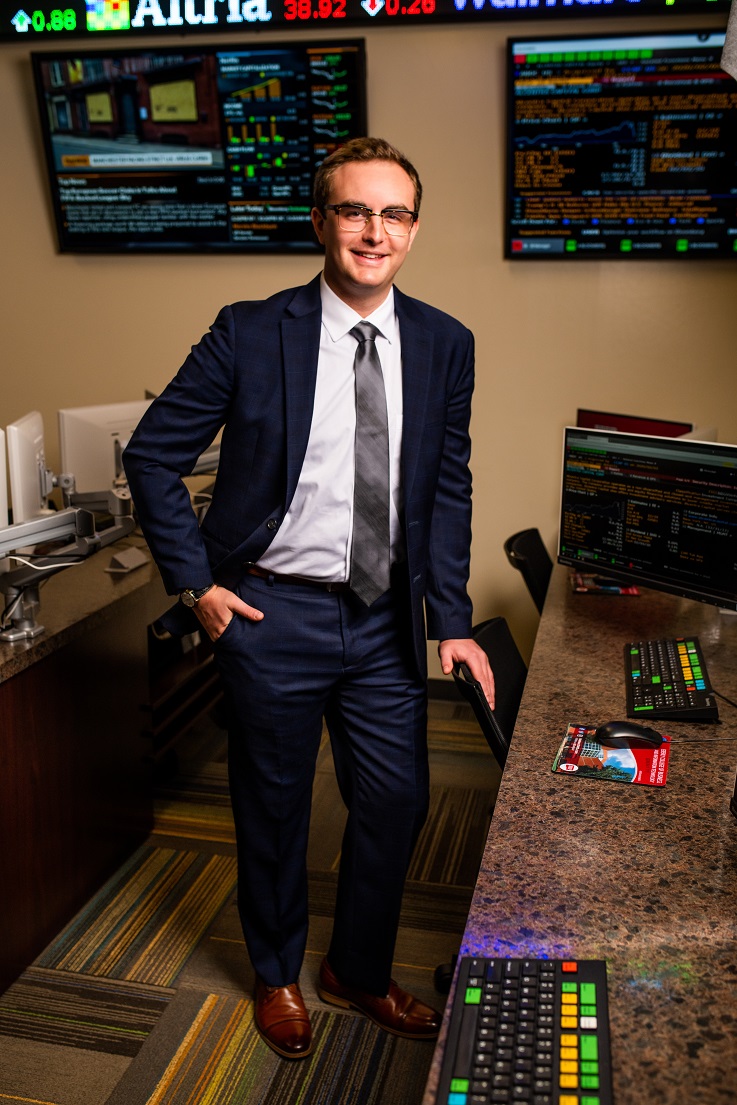 "I am originally from New Holland, Pennsylvaniaa suburb of Lancaster city. I chose IUP for the value it providesif you were to rank colleges by a ratio between the quality of education per dollar spent, I would argue IUP would be among the top in Pennsylvania. I was also attracted to the honors programs: Eberly's Business Honors and the liberal studies Cook Honors College. I felt that the type of coursework I would be doing as a part of the honors programs was more relevant, applicable to the real world, and challenging. The generous scholarships from the honors programs also helped increase the aforementioned ratio.

"At IUP I was well supported by my major-specific professors. Faculty in the Finance and Accounting departments, as well as MIS and Management, pushed me in my studies and provided me opportunities to hone my skills. These opportunities gave me numerous talking points in interviews and experience under my belt. Ultimately, because of the opportunities I was afforded, I was able to be accepted into several internship programs during my undergraduate studies including Stone Pier Capital Advisors (Pittsburgh, Pa.), Stewart Capital Advisors (Indiana, Pa.), KRyS Global (New York, NY), and Alcentra (New York, NY).

"Since my sophomore year, I have served the College of Business as the Bloomberg Lab manager. By doing so, I have had the ability to teach 100-plus students (undergraduate, master's, and PhD) and professors how to utilize the Bloomberg terminal effectively. This has given me the opportunity to meet and network with other students and professionals that are interested in finance and investments. Further, because the Bloomberg Terminal is an industry-standard software package, it has provided me several strong talking points during my interviews. I have been able to carry forward and build my skills with the terminal as an intern at Stewart Capital Advisors, where I utilized the terminal daily.

"Being the Bloomberg Lab manager and having past leadership roles in the Student Managed Investment Portfolio, I have been able to keep a close relationship with the organization. I have given several presentations and have built Monte-Carlo simulations to help reallocate several hundred thousand dollars over new investment strategies in order to optimize certain portfolio characteristics including returns, correlation, and other ratios, including Sharpe and Sortino.

"I am currently interning with KRyS Global, an international asset recovery firm with an expertise in offshore-focused fraud investigations, cross-border insolvency and restructurings, and litigation support. I was able to have this opportunity thanks to the strong alumni network the College of Business exposes its students to. Mr. Jim Leda '95, the managing director of the New York practice, had come back to lecture several times during my tenure at IUP. Over the years, I have built a professional relationship with Jim which resulted in a world-class internship experience. He (and many other alumni) have inspired me to one day do the same. I plan to return to campus to talk to students about my work and hopefully build a recruiting pipeline with Eberly College."