Benjamin Snyder '20
Finance and Economics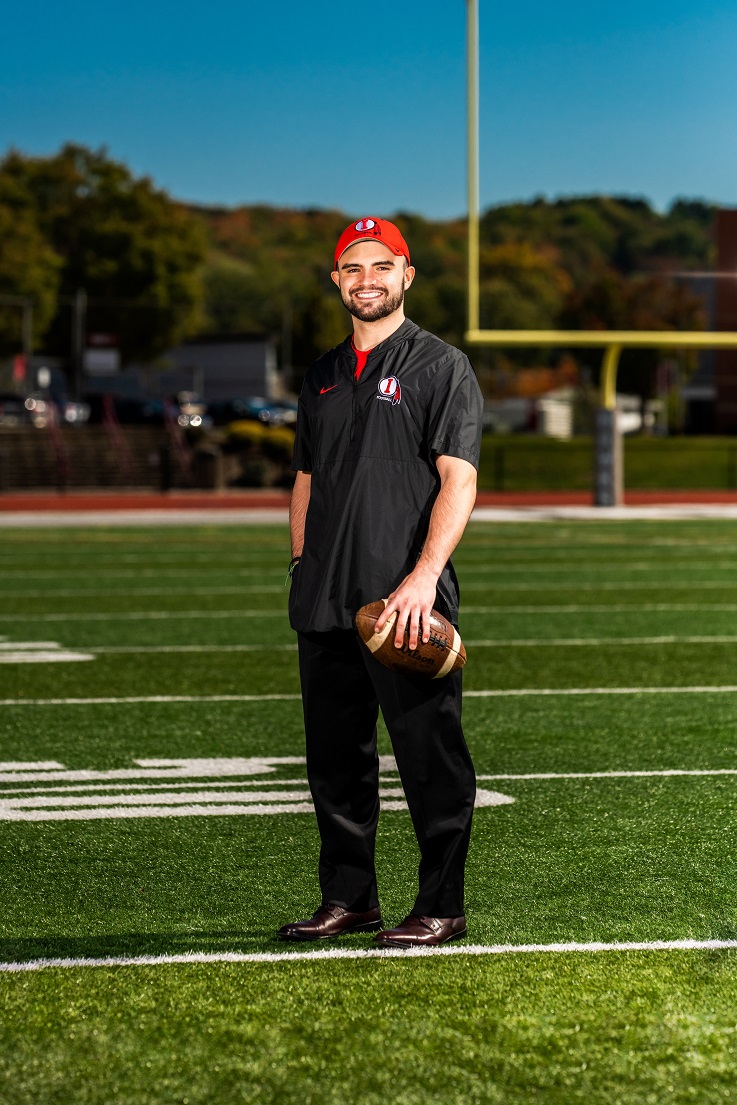 "Searching for the perfect college can be incredibly stressful and time consuming, but the exceptional faculty and staff in the Eberly College of Business and Information Technology made the decision easy. IUP and Eberly provided me with an abundance of academic opportunities, seasoned faculty and staff, and the necessary resources to accomplish my goals. The academic and personal growth that I have experienced during my time at IUP is invaluable and will serve as a strong foundation as I start my career.

"I was born and raised in Indiana, Pennsylvania, and developed a passion for business while completing an internship with an IUP alumnus and local entrepreneur. Near the end of my high school senior year, I decided that I wanted to pursue a career in business. The major factors in my decision to attend IUP included the opportunity to work closely with high-achieving and intelligent individuals, the Eberly Business Honors Program, the Cook Honors College, and the chance to receive additional scholarships to attend a top-tier business school.
"Another benefit in choosing IUP was the proximity of campus to my family, which greatly eased the transition to college life. When I reached the heart of IUP's campus for the first time, I instantly fell in love with the beauty of the Oak Grove and knew that I had made the right decision.
"Football caught my interest early in life, and I took every opportunity to get closer to the field as I grew up. I played from elementary through high school, and I was fortunate enough to build a great personal relationship with my former coaches. After deciding to attend IUP, I reached out to those coaches to see if there were any opportunities to give back to the program. The sport taught me incredible life lessons about the power of teamwork, perseverance, and to give every drill, rep, and exercise my best effort. I served as a volunteer running backs and special teams coach for the Indiana Area Junior High School football team from my freshman to junior year of college. Working with the younger kids was rewarding because I got to watch them develop a love for the game, and it taught me a lot about patience while working towards success.

"After coaching for three years at the Junior High level, I was approached by the Varsity head coach with an opportunity to serve as coach of the Varsity wide receivers. I was ecstatic to be under the Friday night lights again, and the position was challenging because it required skills that I did not personally focus on as a player. The season didn't end with the outcome that we had hoped for, but I'm incredibly proud of the team and especially the players I worked with every day. I'm grateful for my players and fellow coaches who supported me and made my first major coaching role an amazing experience with memories to last a lifetime.
"The IUP Ambassadors, also known as the IUP Student Alumni Association, is the organization that had the greatest impact on me and my success at IUP. I was nominated by an alumnus and former Eberly business student to interview for the IUP Ambassadors in the spring of my freshman year. I have served the organization in a variety of ways. I began as a very involved general member, was elected as the vice president for 2018, and then was elected as the president of the organization for 2019.
"After graduating from IUP, I intend on maintaining communication with the IUP Ambassadors, which will keep me informed about all the alumni events taking place on campus. I will also look for opportunities to speak with students in Eberly to offer college or career advice, whether that be a speaker series, the Seminar in Finance course, or another event. Eventually, I hope to serve on an IUP Alumni Advancement Council or the Alumni Board of Directors."