Nathan Leon Guerrero '20
Management Information Systems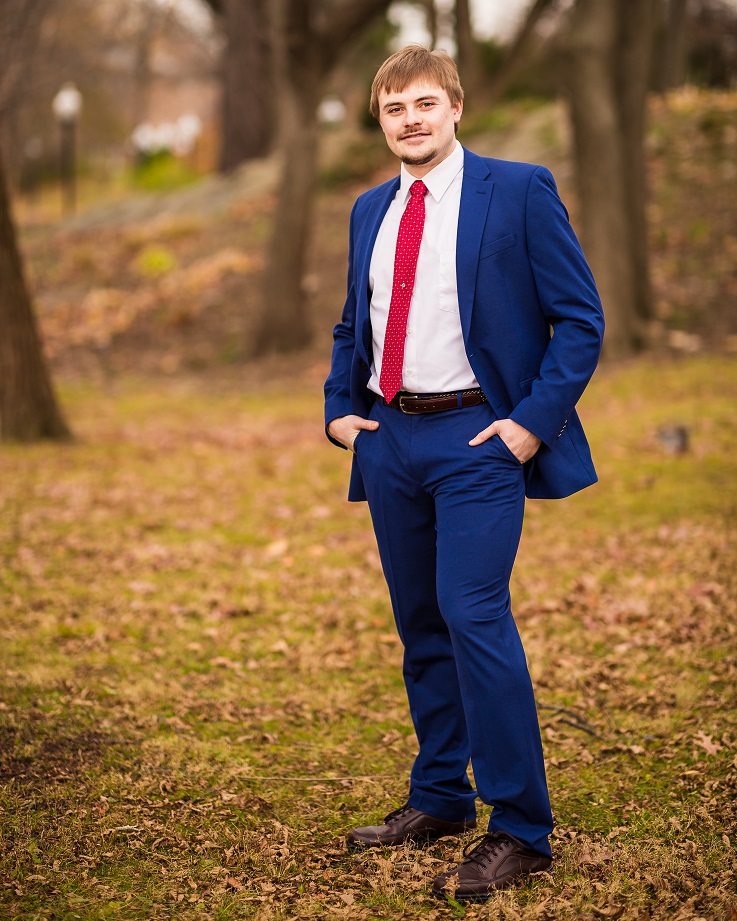 "The Eberly College of Business and Information Technology has provided me with the necessary skills to succeed and move forward in the ever-changing industry of IT. The professors within the MIS department are passionate about what they do and always motivated me to explore new areas of technology. I have had a great experience being a part of Eberly and IUP the past four years.
"I am from Birdsboro, Pa. It is a small town halfway between Reading and Pottstown and about an hour and 20 minutes west of Philadelphia. When I was looking around at schools, IUP stood out from the rest of the colleges I visited. I loved the campus while touring, and, at the time, I loved that the ice rink was not that far off campus for me to play hockey for the club hockey team. The Eberly College of Business and IT stood out to me from other schools because they were AASCB accredited, had a well-known business program, and receiving an offer to be in the Eberly Business Honors program.
"I liked the MIS curriculum for what it offered because not only was it what I wanted to do with IT, but it also had a business core curriculum that went with it. I felt that the combination of having the business core knowledge that other business majors receive along with the IT side would make me stand out to potential employers.
Within the Business Honors program, I have been able to be a part of a group of future leaders in the business world that are just as driven as I am to succeed in the professional world. I have had the pleasure of being part of professional networking excursions to Pittsburgh, Washington, DC, and New York City where we got to speak with distinguished IUP alumni about their experiences at IUP and what they did to arrive at the organizations they are at. I am grateful for the opportunities the Business Honors program has given me to improve my skills for the professional world.
"For three years, I played on the IUP D3 hockey team as a defenseman. During my senior year, I dropped playing to pursue further exploration into the IT world and focus on my education. I decided an extracurricular activity to help with that was the Association for Management Information Systems club. Hockey is a very time-consuming sport, and the prior three years I did not have much of a chance to explore much about the club. I heard about all these cool events and projects they worked on and it interested me. After joining, I got to know some more MIS majors in my classes that I never spoke to much before joining the club. Through AMIS, I was able to network MIS alumni about their experiences and their careers as well as use the skills I learned in the classroom and apply them to a practical application. One project I enjoyed working on was the Raspberry Pi powered car. I had gotten in Raspberry Pi's over the summer and was taking a Linux class in the Computer Science Department at the time, so I was excited to use those skills for the project. Along with the other group members who had also taken some Linux and Python courses, we were able to combine our skills and build a remote-control car powered by a Raspberry Pi that we got to showcase for Tech Day.
"I am grateful for the professors I had in the MIS department. I'd like to thank Dr. Pankaj for all his help and support the past four years. He was the one professor that motivated me to explore other areas of IT and suggested pursuing a minor in computer science. I was fortunate to have him for help in some of the programming classes I took when I got stuck on certain projects. I would also like to thank Dr. Rodger and Dr. Hyde for their guidance and support throughout my academic career. Through the professors and my participation in AMIS, I was able to further my horizons in IT and have the necessary skills to succeed and take with me into the professional world."
Nathan is an integration analyst at PJM Interconnection.