Dante Lombardi
Finance Major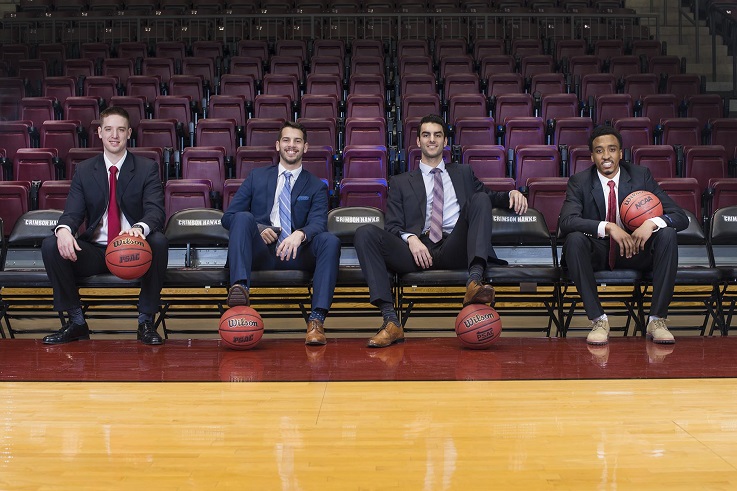 "My time at IUP has truly been one that will forever be impactful to the person I am today, and the person I will continue to grow into for years to come. Coming into college, people would always tell you that it would be the best four years of your life. I can say without hesitation that these, in fact, are the best years of my life to date.

"Being a member of Eberly College of Business and IT, I have challenged myself to an extent to where I think I got the most out of this wonderful college. Playing basketball and being four-year starters made this task all the bit more challenging, but at the same time all the more fulfilling.

"I grew up with two siblings, both older. They both taught me how hard work and determination could get you anything you wanted in life. My older sister, attended a private school in up state New York, and my older brother also attended IUP and played basketball while majoring in marketing here at Eberly. Also, my mother and all of her siblings also attended IUP, and my mother majored in marketing. It seemed to be a family thing when I made my decision to go into Eberly at IUP.

"During my time here at IUP, I have been an active member of FCA, Fellowship of Christian Athletes, and also have been a member of the basketball team. I have accomplished a lot in which I have so proud of. Academically I have been on dean's list every semester in college. I was an Academic All-Region athlete. Athletically, I was named as freshman of the year in the conference, since then I have been named to Second Team All-Conference and First Team All-Conference, with a year yet still to play. The most rewarding award that I have received in my first three years was receiving the Top Ten honors. The Top Ten honors goes to people across the country that excel both academically and athletically. Two people have received post season honors in both. This has gone to show how my hard work both on the court and off has helped me achieve so much.

"Being on this basketball team has helped me so much as a personit has taught me how to be an effective leader and a role model. It has come with a lot of quotes about perseverance from Coach Lombardi, who could probably write a book strictly on quotes. All about how to never give up, and when ever there is an obstacle, it's really just a way of testing you and making you stronger. My favorite quote would be, Look at a stone cutter hammering away at his rock, perhaps a hundred times without as much as a crack showing in it. Yet at the hundred-and-first blow it will split in two, and I know it was not the last blow that did it, but all that had gone before.'

"After college, I plan on playing basketball professionally over seas. When my playing career is all over I would like to be a basketball coach, or a financial broker or financial manager."