Marketing Major
Life is said to be hard amongst many, but those who wait will have good things happen and patience should never be taken for granted.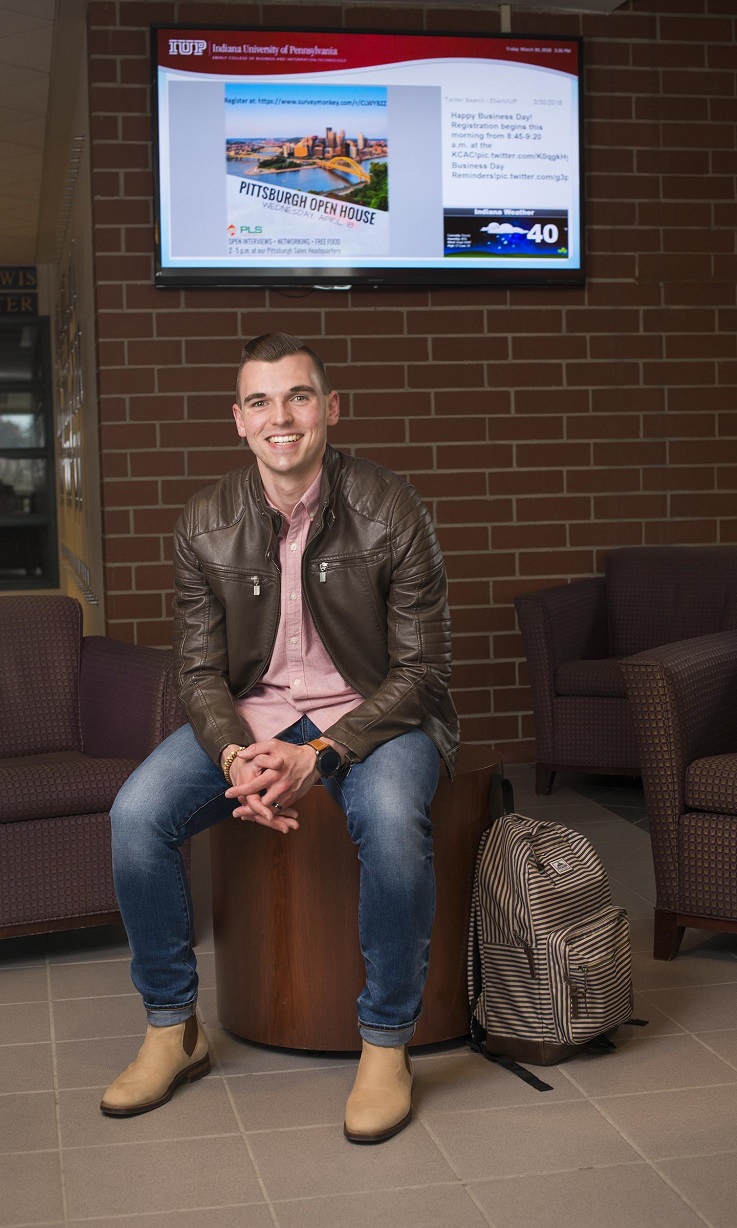 "Life hasn't always been easiest for me. Growing up, I struggled with weight and had anxiety about what others always thought about me. In some ways, I still think that way, but I now have solid ground that when I look at myself in the reflection I'm proud of who I have become as person. Learning has always been a passion of mine. I tend to grasp things fast and I build upon what I already know.
"I knew that IUP would be a great college for me because I am from Indiana. Aside from IUP being in my hometown, I always heard of how wonderful IUP was as a university and the curriculum being very strong. When I started at IUP, I always thought I was going to end up being a lawyer, so I majored in pre-law/English. After a year of enjoying being on campus and continuing my education, I realized that I wanted to be in a field where I could combine my love of creativity in business, which is why I switched to marketing.
"Being in Eberly, I saw what it meant to be immersed in your education from Eberly's many student organizations, to the hands-on learning of the stock market, and even how the interaction between professors and students was more personable. During my schooling at Eberly, I worked in the Dean's Office. Working for management and staff in Eberly, I learned more about the business world and how I could apply it to getting a job once I graduated.
"My featured activity while being at IUP/Eberly was having a position on the Eberly Marketing Street Team. My job was to inform the students of Eberly the available jobs and internships that our Corporate Relations Office received from corporations through social media. I was also in charge of the digital monitors that are around the College of Business. I learned so much being involved with the Street Team through which I can apply in the business world. After graduation, I am going to be starting my entry-level marketing sales position with IGS Energy. Leaving IUP, I feel I have valuable tools to use for whatever life throws at me from what I have learned by being in Eberly. I will always have a place in my heart for IUP and Eberly and I will never forget all the amazing times I had while being here."