Post an Off-Campus Job Listing
The IUP Career and Professional Development Center has partnered with QuadJobs, an online platform that connects college students to flexible, part-time jobs.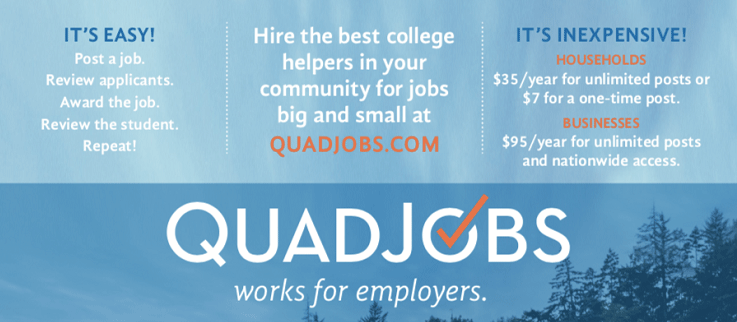 QuadJobs is the central portal for individuals and local businesses in the communities surrounding IUP to post short-term, one-time and temporary jobs. The types of jobs best suited for QuadJobs include, but are not limited to, childcare, dog-walking, tutoring, house work, administrative support and many more!