Jobs Located Off Campus
The IUP Career and Professional Development Center has partnered with QuadJobs, an online platform that connects college students to flexible, part-time jobs.
QuadJobs is the central portal for individuals and local businesses in the communities surrounding IUP to post short-term, one-time, and temporary jobs. The types of jobs best suited for QuadJobs include, but are not limited to, childcare, dog-walking, tutoring, house work, administrative support, and many more!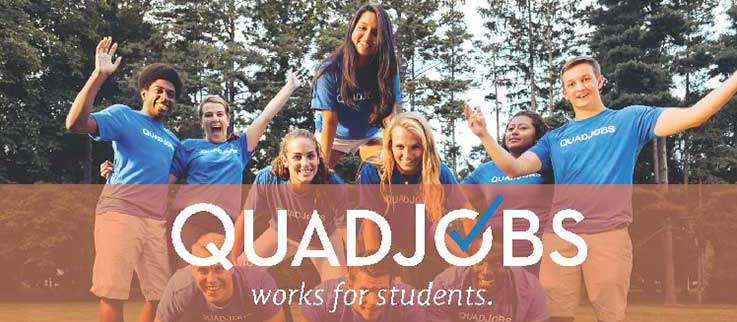 QuadJobs Works for Students
Quadjobs is the fastest growing marketplace for local jobs while you're in school.
It's Flexible
Whether you have five hours free a semester or five hours free a week, you'll find local jobs to match your schedule.
It's Free
You don't pay a penny to use Quadjobs, and you keep what you earn.
It's Important
Your work experience and reviews from your employer will be key for that first job after graduation.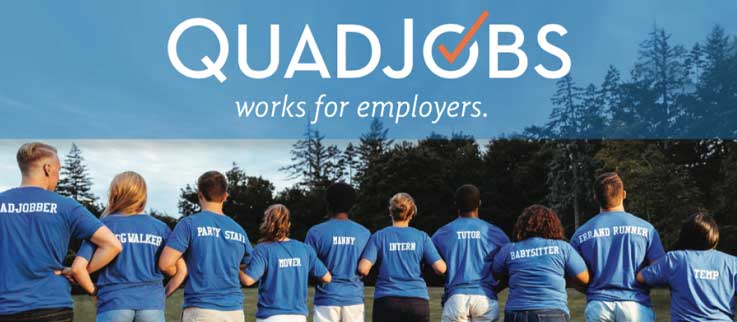 QuadJobs Works for Employers
It's easy
Post a job.
Review applicants.
Award the job.
Review the student.
Repeat!
Hire the best college helpers in your community for jobs big and small at QuadJobs.com.
It's Inexpensive
Households
$35/year for unlimited posts or $7 for a one-time post
Businesses
$95/year for unlimited posts and nationwide access