The IUP Career and Professional Development Center provides resources for students seeking off-campus employment
There are two main places where students can seek employment opportunities: Handshake and QuadJobs.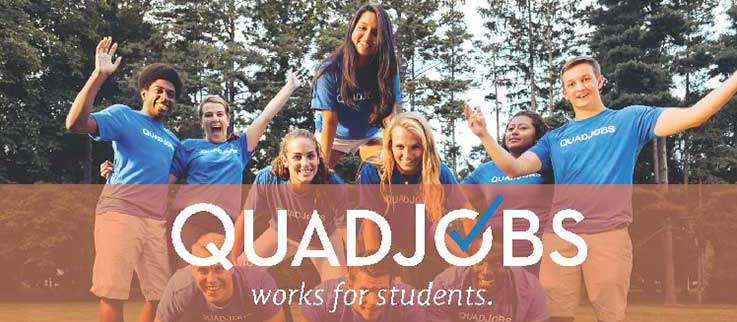 QuadJobs Works for Students 
Quadjobs is the fastest-growing marketplace for local jobs while you're in school, acting as a central portal for individuals and local businesses in the communities surrounding IUP to post short-term, one-time, and temporary jobs. The types of job best suited for QuadJobs include, but are not limited to, childcare, dog-walking, tutoring, housework, administrative support, and many more!
It's Flexible
Whether you have five hours free a semester or five hours free a week, you'll find local jobs to match your schedule.
It's Free (for students)
You don't pay a penny to use Quadjobs, and you keep what you earn.
It's Important
Your work experience and reviews from your employer will be key for that first job after graduation.
*QuadJobs now has employers pay students directly in the app. For more details, see the QuadJobs FAQ page.
Quad Jobs Works for Employers
It's easy
Post a job.
Review applicants.
Award the job.
Review the student.
Repeat!
Hire the best college helpers in your community for jobs big and small at QuadJobs.com.
It's Inexpensive
Households: $50/year for unlimited posts or $10 for a one-time post
Businesses: $100/year for unlimited posts at one location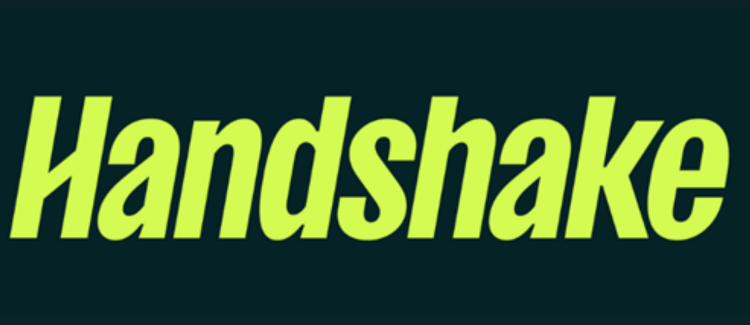 Handshake
Handshake was created to ensure that all college students have equal access to meaningful careers. Since  2014, their network of university and employer partners has grown exponentially. Within a few years, Handshake has become the leading early career community in the US.
It's easy
Connect directly with IUP students and run your entire employment process from posting to offer.
Get the type of student you want by specifying the class year, graduation date, and/or major of applications you seek. 
See matches that best fit your posting and message candidates directly.
It's Free
Core access to Handshake is free for employers; additional features are available with Premium access
How to get started:
Ready to use Handshake to hire IUP students? Sign up for Handshake.
Complete your employer profile: Handshake will ask you for some information on your company. 
Make sure to use a company-issued email address to register. If your company uses a generic email domain (e.g., @gmail.com, @yahoo.com) or you are posting a personal care/assistant job (babysitting, caretaker, etc.) or you are registering on behalf of another user, click the links to see information on how to complete your profile.
Once you have completed your profile, you will be sent a link to verify your email (this may take up to 10 minutes to arrive). You will then be directed to complete a company profile. 
Upon completing your new company profile, Handshake will validate your profile.  
Once you are validated, you can request to connect with Indiana University of Pennsylvania (connections are approved in one to two business days). 
Use your IUP Single Sign-On for access.