You can view your registration status to find out when you can register for courses in a given term.
You'll also see if you have any holds, or if your academic standing or student status will prohibit you from registering for the given term.
Here's how:
Go to the MyIUP Academics page.
In the Course Registration and Textbooks box, choose Prepare for Registration.
Select the appropriate term from the menu and click on Submit.
For the selected term, the days and times you can perform registration transactions will be displayed.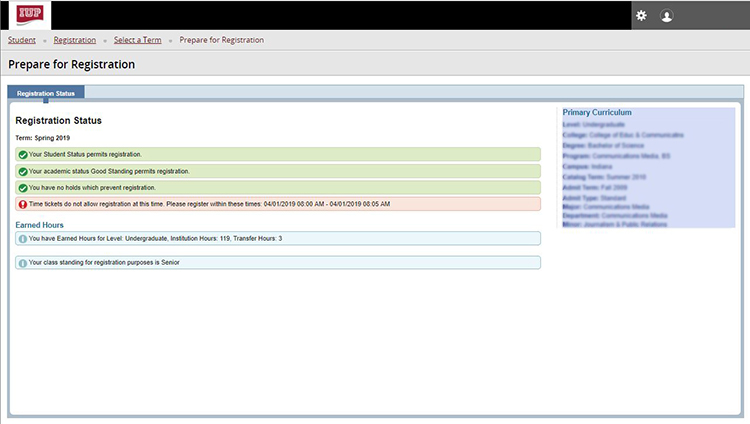 In addition, the presence of any holds, academic standing, or student status issues that would prevent registration for the given term will be indicated here.
If you have a hold preventing you from registering, scroll down to the error message stating You have holds which prevent registration. You will see what the hold is and what it affects right below the error message. You should then contact the department that placed the hold in order to have it removed.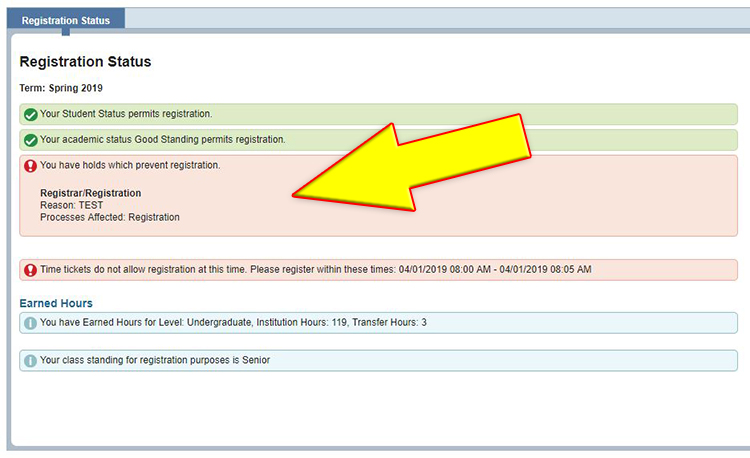 If your academic status is preventing you from registering, contact the associate dean in the college of your program of study.
If your student status is preventing you from registering, contact the Scheduling Center in the Office of the Registrar by calling 724-357-2217, e-mailing scheduling-center@iup.edu, or visiting the third floor of Clark Hall.