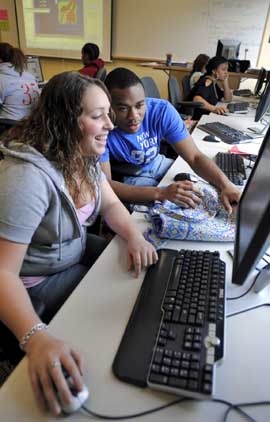 The following are IUP websites and links that may be especially useful to students attending IUP Punxsutawney.
Directions to IUP Punxsutawney
Offices
Contact the Office of Financial Aid for assistance in understanding and processing your financial aid at 724-357-2218.
Contact the Office of Student Billing if you have questions on the cost of education, your bill, payments, and refunds at 724-357-2207.
The Office of the Registrar oversees student records, class scheduling, and policies as they pertain to the student academic experience. You may contact the Registrar's Office at 724-357-2217. The Punxsutawney staff may be able to provide assistance, so please stop at the Administrative Suite in the Learning Center.
Dual Enrollment: The contact person in Indiana is Kristen O'Hara at 724-357-2789.
Verification of Enrollment: This link will provide you with the simple steps necessary to print official enrollment verification necessary for health care.
Official Transcript: This link will provide you with the form necessary to request an official transcript.
Admissions Information for First-Year Students: This link will allow you to find out more about IUP, learn about the admission process, and how to apply online. If you would like to visit the Punxsutawney campus, please call 814-938-6711. You may contact the IUP Office of Admissions at 724-357-2230.
Select for information on disability services.
Orientation: Select this link for information and to register for Summer Testing. If you do not have computer access, you will need to call the Department of Disability Access and Advising at 724-357-4067 to enroll for testing.
The Office of Student Support and Community Standards supports the academic mission of the university by promoting the development of a campus community characterized by reasonable safety and security, responsible behavior, civility, and respect.
Useful Links
Students use MyIUP for class registration, schedule planning, and management of personal and financial records.
Emergency 911 Instructions: Log in to MyIUP to register phone numbers.
This link will allow you to access IUP web-based email services.
All registered IUP students and employees have access to Moodle.
Moodle is an open-source learning management system that offers collaborative learning tools, activity-based learning, and interaction with materials that encourage critical reflection. Moodle offers standard features, including grade book, online quizzes, forums, and assignments.
This link will provide you with information on credit transfer to IUP from other colleges and universities.