Brianna Doyle, a PhD student in IUP's English program for Composition and Applied Linguistics, has been awarded the Coppler Disability Awareness Award for 2020-21.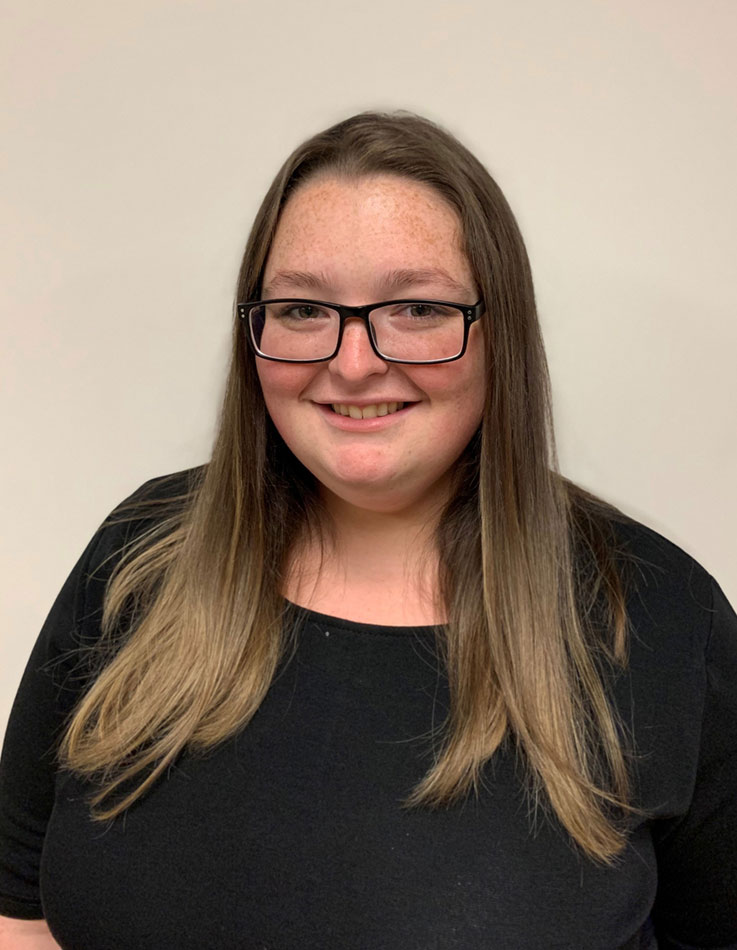 Her nominator, Dana Driscoll (professor of English and director of the Jones White Writing Center) wrote:
"Brianna has demonstrated a longstanding interest in students with disabilities and is engaging in a groundbreaking dissertation topic on the subject. Specifically, Brianna is seeking to understand how and why students choose to disclose their disabilities and how that impacts their early college literacy experiences, such as through first-year composition.
"First-year composition (here at IUP, called LSE English) is a universally required course across the United States. Millions of students at thousands of institutions of higher education take this course each year, and there is almost no research on how students with disabilities engage with this course or other early literacy learning experiences. This is, in part, because it is extremely challenging to study these students (with difficulties with recruitment and disclosure of disability).
"Brianna's has developed a novel methodology (IRB approved) for studying students with disabilities and is engaged in this study during the global pandemic. Despite these challenges, she is successfully recruiting participants and is currently engaged in her data analysis. Her study is not only directly impactful to all students with disabilities here at IUP who enroll in LSE English courses, but also has nationwide impact on the teaching practices of first-year writing in a wide variety of contexts well beyond IUP. As her dissertation chair, I believe her extremely worthy of this reward."