Admission Information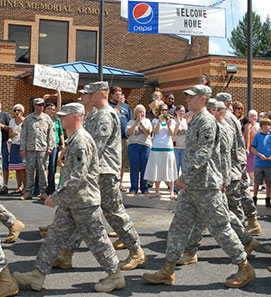 IUP is a university with a variety of educational programs.
It offers both associate and bachelor's degree programs at the undergraduate level and provides for special certifications and second degrees.
An undergraduate honors college, the Robert E. Cook Honors College, provides a challenging educational direction to top students.
IUP has a graduate school that offers master's and doctoral degrees, as well as special certificates.
At the Punxsutawney campus, the Academy of Culinary Arts prepares students for world-class culinary arts opportunities. Many Web-based (online) undergraduate and graduate level courses enable students to participate in learning from any location with a computer and access to the Internet. For information regarding admission to any of these IUP programs, go to IUP Admissions.
Special Note for Military Members
Any active-duty military person and his/her legal dependents may enroll for online credit courses and qualify for the tuition rate equivalent to the rate charged to Pennsylvania residents, regardless of the state of legal residence or the location of the current active duty military assignment.
Out-of-State Active Military
Attention active duty military personnel who are not Pennsylvania Residents:
IUP extends an opportunity to you and to your legal dependents to enroll in online university courses at a reduced tuition rate, equivalent to the rates charged to Pennsylvania state residents. Regardless of your current military assignment location or your home state of legal residency, this offer is provided to you while you are in an active duty status. To apply for online coursework at IUP, please go to the university information at Distance Education Programs.