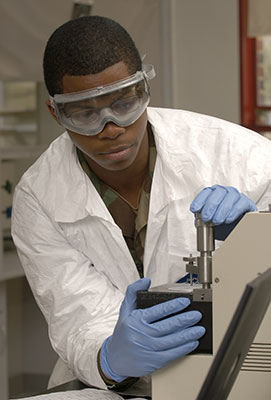 The following IUP academic policies contain specific information for students who have prior military service.
Awarding College Credit for Military Experience
IUP uses the ACE (American Council on Education) Guide to transfer work from the military. Information can be obtained by going to the ACE's Guide.
Liberal Studies Requirement Exemption
Verified successful completion of Basic Training in any US Armed Service is transferable as MLSC 101 and MLSC 102, which fulfills the undergraduate level Liberal Studies requirement for Dimensions of Wellness (refer to the Dimensions of Wellness requirement contained in the Liberal Studies Program).
Call to Active Duty
IUP provides two options for students who are currently enrolled but called to active military duty before the end of the semester. Students may choose a total semester withdrawal and a 100 percent refund of tuition and academic fees, or choose to accept grade options. If a student receives "incomplete(s)" for any of the coursework, the student is given an extended deadline to complete the work after returning from active duty. For complete details on the policy, please consult the IUP Policy for Enrolled Students Called to Active Military Service.
Readmission to Active Duty
Students who are called to active duty before the end of the semester shall be granted readmission for the next semester in which the student wishes to return to IUP. The student's academic standing at the time of readmission shall remain as it was prior to the call to active military duty. Details are found at IUP Readmission.