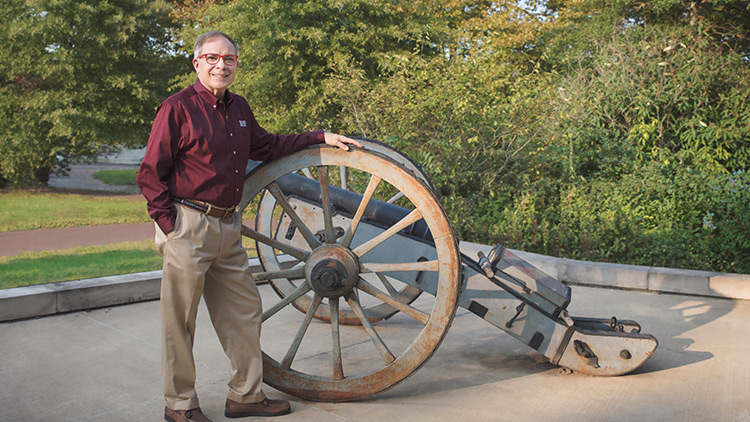 You may make an immediate gift online by following the link above. Or, get print forms that you may mail to us. Either way, we thank you!
When he started at IUP in 1969, Stephen Abel '73 would not have predicted the role IUP and the military would have on his life.
He initially planned to become a teacher, but during his first year he changed his major to social science with a minor in history. And because all male students had to join the ROTC program if they were physically fit, Stephen soon found himself immersed in a way of life that he continued with for decades to come.
After a decorated military career, Stephen began thinking about the help he received at IUP and wanted to make sure other veterans had the same opportunities. He has made gifts over the years to the IUP Veterans Assistance Fund and has supported its Military and Veterans Resource Center.
"I've always wanted to help veterans," he said. "I want to make sure they have what they need to stay in school."
One of the students who has benefited from Stephen's generosity is Vernon Leadbeater, who not long ago was facing the possibility of homelessness after his military career ended. He had spent one year at IUP in 2010, had left to join the military, and was now unsure of where his path might go.
He ended up coming back to IUP, and help from the Veterans Assistance Fund has made things a bit easier as he pursues a degree in geography and regional planning.
"I get veterans benefits, but they don't cover everything," Vernon said. "I was short for a meal plan, and if I didn't receive this funding, I wouldn't have been able to continue at IUP. This has helped a lot."