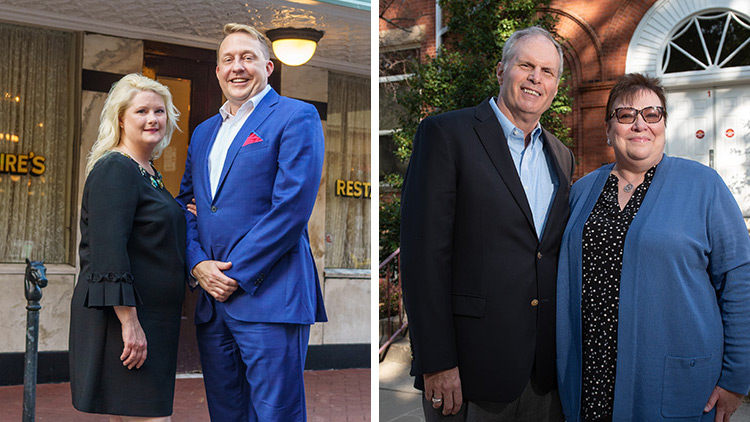 You may make an immediate gift online by following the link above. Or, get print forms that you may mail to us. Either way, we thank you!
Being part of the IUP family means lending a hand to one another in times of need.
So when the global coronavirus pandemic came to this region in mid-March, IUP began soliciting donations to its Student Assistance Fund to help overcome some of the economic challenges students were facing. From the start, members of the IUP family began pitching in.
Among them were Jim Leda '95 and Leslie Vanderhoof Leda '98 as well as Regina Dressel Stover '75 and Dennis Stover '76, who made gifts to lend a helping hand.
"Navigating school alone is difficult," Leslie said, "so when we learned about the IUP Student Assistance Fund, we knew we had to help."
The Ledas, the Stovers, and many other alumni encouraged other members of the IUP family to donate to the fund. Its total began increasing and didn't slow down.
"The economic impact of the pandemic is dire for so many," Regina said. "I hope that our gift helps those students facing major financial stress."
Among those who requested—and were granted—emergency funding was Racheal Nuwagaba-K, a graduate student from Uganda.
She was in the middle of her practicum when the pandemic hit, and Racheal didn't know if she could afford to stay in Indiana and continue her studies. But thanks to a gift from the SAF, she was able to keep working toward her doctoral degree in counseling education.
"I am so grateful for the people who think of others and make the decision to give," she said. "It's amazing. Because of them, I was able to stay in school."