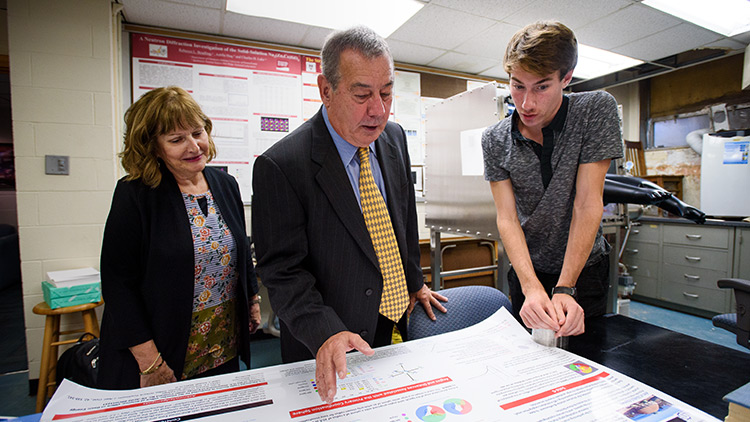 You may make an immediate gift online by following the link above. Or, get print forms that you may mail to us. Either way, we thank you!
When Bill Madia '69, M'71 and Audrey DeLaquil Madia '70 were students at IUP, they understood firsthand what it meant to struggle just to keep up.
Bill was a first-generation college student and didn't't get much financial support from his family, so he had to work multiple part-time jobs to pay for school. Fifty years later, the Madias are making sure some IUP students don't have to struggle the way they did.
"What we want to accomplish," Audrey said, "is being able to help that same kind of student—like we were—today."
The Madias have given gifts to IUP that have done just that, allowing students a little breathing room. Isaac Dewar, who grew up in a single-parent household near Pittsburgh, is one of them.
During his first year at IUP, Isaac worked a 40-hour-a-week job to be able to go to school and work toward his dual degree in physics and applied mathematics. But thanks to a scholarship he earned, he now has the time to apply his education and build his résumé.
He serves as a tutor on campus and is planning to attend graduate school and seek a master's degree in experimental nuclear physics.
"This [scholarship] has made it much easier," Isaac said. "It covers the necessities, so I can take care of myself."