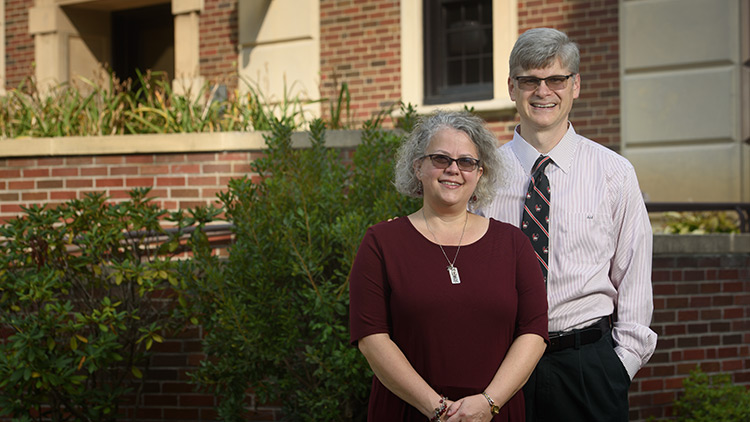 You may make an immediate gift online by following the link above. Or, get print forms that you may mail to us. Either way, we thank you!
They fell in love at IUP, and Jim and Stephanie Brewer Jozefowicz are quite aware of how lucky they are.
Faculty members in the IUP Department of Economics, Jim and Stephanie met during their first semester on campus, the fall of 1999. Jim came from New York, and Stephanie came from Texas. Soon after meeting, they were inseparable. They got married, settled in Indiana, and now call it home.
That experience compelled the Jozefowiczes to give back to IUP. They established an endowed scholarship in their names to aid economics students for years to come and an immediate-use fund in Stephanie's
name.
"We are deeply blessed by IUP and by the community," Stephanie said, "and now it is a wonderful aspect of our lives that we are able to be involved this way." Jesalyn Fada and Kaitlin Albright, who both graduated in spring 2020, are two recent recipients of awards from the immediate-use fund and of other scholarship funding.
"I'm really proud of myself," Kaitlin said. "I proved to myself that I have the ability to achieve great things."
"This has relieved a lot of stress and made things easier," Jesalyn said. "It will help me strive to find the career I want."