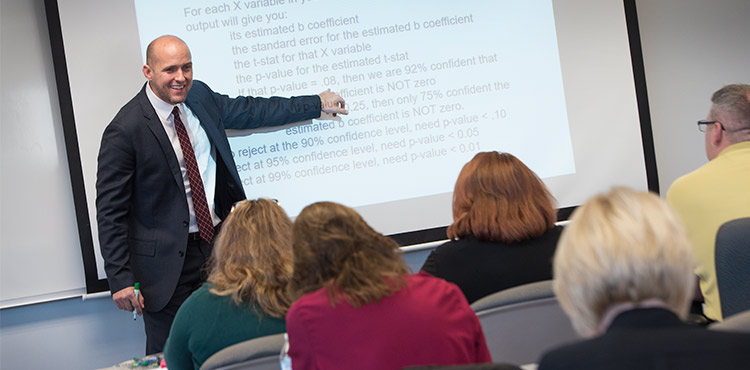 MBA Assistantships Available for Highly Qualified Students

We offer grad assistantships and scholarships to highly qualified, full-time, on-campus MBA students.
These students can receive up to a 50% tuition waiver and a stipend of up to $1,500 a semester. The funds help many of our MBA students with the cost of tuition and fees.
Paid MBA internships and other experience-building opportunities may also be offered through our business outreach programs.
Other financial aid options are also available.