Curriculum Vita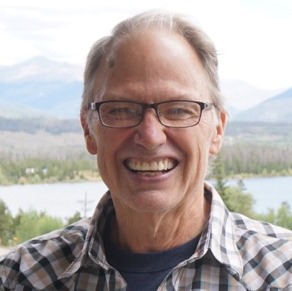 Edward W. Gondolf, EdD, MPH is the former director of Research for the Mid-Atlantic Addiction Research and Training Institute (MARTI; 1990-2011), where he conducted grant-funded research on the response of the courts, mental health practitioners, alcohol treatment clinicians, and batterer programs to domestic violence. He is best known as the lead investigator of the multi-site evaluation of batterer intervention programs funded by the Centers for Disease Control from 1994 to 2001. In 2005, he completed a four-year clinical trial of specialized counseling for African-American men arrested for domestic violence, under a grant from the National Institute of Justice, and a comparison study of case management with similar men under a grant from the Pennsylvania Commission on Crime and Delinquency. He most recently evaluated the effectiveness of supplemental mental health treatment for domestic violence offenders under a four-year NIJ grant.
Gondolf is also professor emeritus of Sociology at Indiana University of Pennsylvania. During 1991 to 1994, he was the founding president of the Domestic Abuse Counseling Center in Pittsburgh. From 1988 to 1992, Gondolf served as a research fellow at the Psychiatric Institute and Clinic, University of Pittsburgh Medical School, and as clinical consultant to the Domestic Relations Clinic, Veterans Affairs Medical Center, Pittsburgh. He was research consultant to the National Resource Center on Domestic Violence funded by the U.S. Department of Health and Human Services in 1993-96, and other current research projects.
Gondolf has authored 10 books on wife abuse, including Men Who Batter: An Integrated Approach to Stopping Wife Abuse (Learning Publications, 1985), Battered Women as Survivors: An Alternative to Treating Learned Helplessness (Lexington Books, 1988), Psychiatric Response to Family Violence: Identifying and Confronting neglected Danger (Lexington Books, 1990), Assessing Woman Battering in Mental Health Services (Sage Publications, 1998), and Batterer Intervention Systems: Issues, Outcomes and Recommendations (Sage Publications, 2002), as well as over 140 research and clinical articles on men who batter, domestic violence in general, and community development.
His most recent books are the critical research review The Future of Batterer Programs: Reassessing Evidence-Based Practice (Northeastern University Press, 2012), and a qualitative summary of practitioner perspectives on the field, Gender-Based Perspectives on Batterer Programs: Program Leaders on History, Approach, Research, and Development (Lexington Books, 2015).
Gondolf has achieved a national reputation in the field of domestic violence that has brought numerous invitations for research, writing, and guest lectures. He has presented numerous invited lectures on the effectiveness of batterer programs, and been quoted or cited in a variety of prominent national newspapers and magazines: Scientific American, Esquire, Psychiatric News, USA Today, New York Times Magazine, Chicago Tribune, L.A. Times, Washington Post, Christian Science Monitor, Pittsburgh Press, Philadelphia Inquirer, Seattle Times, San Francisco Chronicle, Dallas Morning News, Time Magazine, Ms. Magazine, Bride's Magazine, Mademoiselle Magazine, and Changes Magazine.
Gondolf has extended his work to the international scene presenting papers at conferences in Portugal, Spain, Dominican Republic, India, Hungary, Romania, Ireland, Italy, Australia, and Russia. His second Fulbright Award for research and lecturing in India (summer 1992) addressed the impact of rural colleges on community development, and the impact of the Indian women's movements on wife abuse. During the previous decade, Gondolf participated in bi-annual symposiums on domestic violence and alcohol abuse at St. Petersburg State University in Russia, and conducted collaborative research comparing spousal homicide in the United States and Russia. He is currently an advisor for the program evaluation of the Respect Program based in London, England.
Gondolf received a bachelor's degree in sociology focusing on social psychology and deviance from Princeton University in 1970, a master's degree in community psychology from the Harvard Graduate School of Education in 1976, a doctoral degree in education with a concentration in community sociology from Boston University in 1979, and a master's in public health majoring in psychiatric epidemiology from the University of Pittsburgh in 1988. He also completed a National Institute of Mental Health post-doctoral fellowship at the Western Psychiatric Institute and Clinic, University of Pittsburgh Medical School, in the late 1980s.