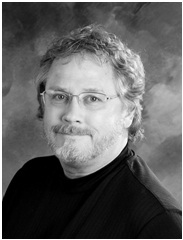 Ray Brannonis thedirector of Conferences and Training for MARTI. Raywas a speaker at the MARTI summer schoolfor two yearson subjects relating to protecting young people online, cyber addiction, and online bullying. Rayworks with Crystal Deemer, Dr. John Anderson, Dr. Victor Garcia, Dr. Alex Heckert, and Dr. Christian Vaccaro in sustaining existing MARTI programs as well as building new outreach and training initiatives.

Ray has a M.Ed. in Communications and Technology from the University of Pittsburgh. He is currently a teaching associate in the Sociology Department of IUP while completing his doctoral studies in Administration and Leadership Studies. Ray is also an adjunct professor at Westmoreland County Community College where he teaches a course he authored, "Social Media: Society and Citizenship."

Ray has spent most of his adult life in the communications and electronic frontier in the private sector as president of a computer software consulting company. Ray was a key presenter at the first Internet Predator Summit led by then-Pennsylvania Attorney General Tom Corbett. He also helped write and secure a $180,000 federal earmark grant to provide Internet safety training and education to school officials and personnel in Pennsylvania's 5th Congressional District. He was named director of Training for Venango Trainingand Development Center for the duration of the grant period.